It's no secret that Joe Biden's Presidency has been the most radical in American history. However, it would seem that one of his nominees is taking things to a whole new genocidal level. Tracy Stone-Manning is President Biden's nominee to lead the BLM (that's the Bureau of Land Management for everyone not blocking an intersection). On Thursday, the Daily Caller resurrected her graduate thesis where she argued for population control saying, "The origin of our abuses is us. If there were fewer of us, we would have less impact."
In case you want to give her the benefit of the doubt, she reiterated, "We must consume less, and more importantly, we must breed fewer consuming humans."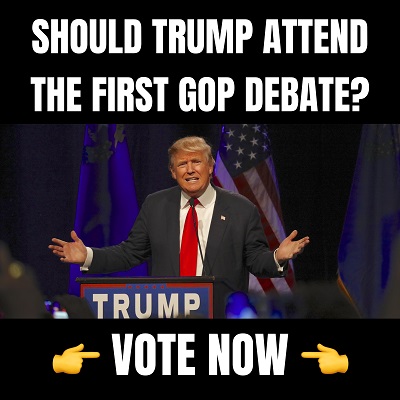 If this sounds more like the language of someone who works for the Council of People's Commissars of the Soviet Union or the Politburo of the Chinese Communist Party than someone employed by the US government in 2021, don't be surprised. It turns out that Mrs. Stone-Manning has a history of violent revolutionary leanings.
Fox News Reports: In 1993, Stone-Manning was granted immunity in exchange for her testimony that she retyped and sent an anonymous letter to the U.S. Forest Service on behalf of John P. Blount, her former roommate and friend, Fox News previously reported.
The letter told the Forest Service that 500 pounds of "spikes measuring 8 to 10 inches in length" had been jammed into the trees of an Idaho forest. "P.S., You bastards go in there anyway and a lot of people could get hurt," the note concluded.
While Stone-Manning told senators that she had never been the target of an investigation, that appears to conflict with what she previously said about the case.
"It's clear that Ms. Stone-Manning was intentionally trying to deceive the Senate Committee on Energy and Natural Resources," the committee's ranking member, Sen. John Barrasso, R-Wyo., said last week. "She told the committee she had never been the subject of an investigation and yet complained about being investigated in the press."
Tracy Stone-Manning—a former member of the ecoterrorist group Earth First—is unfit to lead @BLMNational, an agency w/ enormous power over federal lands, particularly in Alaska.

Last night, I called on @POTUS to withdraw her nomination.

📺 Watch here: https://t.co/jZuSFlQRBR pic.twitter.com/07zdWeZgk6

— Sen. Dan Sullivan (@SenDanSullivan) June 22, 2021
Another Republican who is demanding that Biden rescind her nomination is Alaska Senator Dan Sullivan. On Monday, he offered a press release detailing why she is unfit to hold any office in the US Government (or the reading room of your local loony-bin).
Sullivan said, "I have not yet called on–haven't in my entire Senate career–a nomination to be withdrawn before they even have gone through their [vote] before a Senate committee. But I am doing it this afternoon."
"The reason I have never done this before is because we have not yet confronted someone with Tracy Stone-Manning's past, which involves being a member, part of an extreme group that performed violent acts as part of their platform for getting attention in America–violence, a group engaging in overt ecoterrorism," he continued.
He went directly after the new Democratic Party saying, "That this administration is full of people with far-left agendas certainly isn't surprising. We all know that the national Democratic Party is much further to the left than they were even 4 years ago with the Obama-Biden administration. But what is shocking beyond surprising is that the President of the United States would put forward someone for this incredibly important position in BLM who is not only far left but a member of a group that was an ecoterrorist organization, a group that was undertaking violence against their fellow Americans so they could make a point on environmental issues in America."
"This is not an exaggeration. Tracy Stone-Manning was a member of Earth First!, a radical, far-left group that has engaged repeatedly in what is defined as ecoterrorism."
He concluded, "My colleagues, America will be watching. If you vote for her, you have to go home and explain that vote to your fellow Americans. As I mentioned, it is one thing for this administration to put forward far-left, extreme environmental nominees. It is quite another to put forward a far-left, extreme, violent environmental nominee, and that is what she is."
Whether Biden's eco-terrorist who is pushing genocidal population control will get her confirmation remains to be seen. However, what is crystal clear is the dark and violent road that Democrats are currently barreling down. The only thing standing between them and implementing another despotic Communist Hellscape is whatever remains of our checks and balances. Preventing them from gaining the power they are after is essential to not only our way of life, but the survival of our children.
Notice: This article may contain commentary that reflects the author's opinion.
---


Calling All Americans! Patriot Fetch is Conservative Breaking News Headlines every day, all day. Go to PatriotFetch homepage for daily Conservative news or look below for the next hot story!