If you ever wanted to see a pure example of the lies of Democrats and their inability to hide the radicalism that's taking over their party, look no further than Ilhan Omar. Her ability to make an outrageously anti-American, antisemitic comment which is indistinguishable from a Hamas or Al-Qaeda  talking point  and then try to gaslight the public into thinking she's the victim is nothing short of masterful. After allegedly "clarifying" a comparison she made between the USA and Israel to Hamas and The Taliban (she didn't), she's not sorry (she never was).
Asked if she understands why her rabid antisemitism has upset House Democrats and particularly the Jewish Members, Ilhan Omar says she has "welcomed … a conversation" with them, where she could explain "they haven't been partners in justice".

So that's all going well. pic.twitter.com/PT1p7NbHG2

— Kyle Orton (@KyleWOrton) June 29, 2021
Fox News Reports: "Omar suggested in an interview with CNN's Jake Tapper that her original comments were taken out of context after Tapper noted that Democratic leaders condemned the 'Squad' member for equating the U.S. and Israel to terrorist organizations, which they said "foments prejudice." Jewish House Democrats also penned a letter calling her comment anti-Semitic in nature. Republicans introduced a resolution to censure Omar for what they called publicly supporting "the actions of a recognized terrorist organization."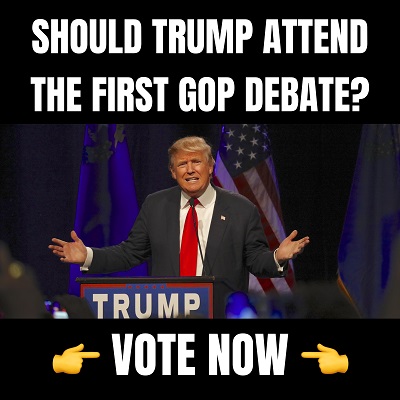 "Do you regret these comments?" Tapper asked.
"I don't," Omar replied plainly. "I think it's really important to think back to the point that I was trying to make. Obviously, I was addressing Secretary of State Blinken."
Omar then proceeded to blame Jewish lawmakers who find her history of anti-Israel remarks offensive, telling Tapper, "I've welcomed any time my colleagues asked to have a conversation to learn from them, for them to learn from me. I think it's really important for these [House] members to realize that they haven't been partners in justice. They haven't been engaging in seeking justice around the world and I think I will continue to do that. It is important for me as someone who knows what it feels like to experience injustice in ways that many of my colleagues don't."
The comments in question were made earlier this month and constituted one of her signature screeds trying to compare the country that gave her refuge from the war-torn Somalia which she hails from to the terrorist despots that control much of Africa and The Middle East. Perhaps she simply identifies more with the warlords of Mogadishu than with the seat that she currently holds in the US government. Her words and actions seem to reflect this.
We must have the same level of accountability and justice for all victims of crimes against humanity.

We have seen unthinkable atrocities committed by the U.S., Hamas, Israel, Afghanistan, and the Taliban.

I asked @SecBlinken where people are supposed to go for justice. pic.twitter.com/tUtxW5cIow

— Rep. Ilhan Omar (@Ilhan) June 7, 2021
After this video clip went public there was a public outcry, especially and understandably in Jewish communities and some members of the Democratic Party released a rare statement of rebuke. The letter stated, "Equating the United States and Israel to Hamas and the Taliban is as offensive as it is misguided. Ignoring the differences between democracies governed by the rule of law and contemptible organizations that engage in terrorism at best discredits one's intended argument and at worst reflects deep-seated prejudice." Apparently they haven't yet gotten the memo that Omar and her "Revolutionary" counterparts on The Squad are the new face of the Party. The arbiter of this new viral strain of extremism is Madame Speaker Nancy Pelosi.
Nancy Pelosi on Ilhan Omar: "We did not rebuke her. We acknowledged that she made a clarification."

Dana Bash: "So do you want people to let it go?"

Pelosi: "They can say whatever they want. What I'm saying is end of subject, she clarified, we thanked her, end of subject." pic.twitter.com/Lf1aboigCs

— Justin Baragona (@justinbaragona) June 13, 2021
While a dozen members signed the letter of condemnation, it was ultimately Nancy Pelosi who made the final judgement on what to do with Omar. Unsurprisingly, she did nothing. She limply told Dana Bash on CNN, "We did not rebuke her. We acknowledged that she made a clarification. Congresswoman Omar is a valued member of our caucus. She asked her questions of the Secretary of State. Nobody criticized those, about how people will be held accountable if we're not going to the International Court of Justice. That was a very legitimate question. That was not of concern."
This sequence of events shows in stark contrast the speed at which the Democratic Party is being overrun with people who hold sympathies for third world terrorist regimes, or at very least will repeat their propaganda with zeal. Omar is just one of a growing number of blue "comrades" that are sending the Party into the depths of pure totalitarian extremism. While some in the Party may find her comments vile and hateful, the only person whose opinion matters is the woman who is brazenly allowing it. Nancy Pelosi seems to have made up her mind to lean as hard into identity politics, neo-Marxism, and Critical Race Theory as she can.
Once the old breed dies this new strain of Leftism will be in control of the Party. By then, it will be unrecognizable even from the radicalism of Barack Obama.
Notice: This article may contain commentary that reflects the author's opinion.
---


Calling All Americans! Patriot Fetch is Conservative Breaking News Headlines every day, all day. Go to PatriotFetch homepage for daily Conservative news or look below for the next hot story!