Things are heating up over the coming vote to appoint David Chipman as the head of the ATF. Several former and current members of the agency have come out, as well as the former director, to oppose his nomination.
According to Fox News: Former ATF Director Michael Sullivan, as well as a current ATF member involved in training and a retired ATF deputy director who wished to remain anonymous out of fear of retaliation, expressed concern that Biden's nominee is too political to lead an unbiased agency.
"I am concerned that somebody who has taken such a strong and hostile position against the Second Amendment, as well as gun owners and some of the most popular firearms in the United States, would be viewed as a political leader for an agency that, I think, has worked extremely hard to build the American public confidence in its handling of interpreting both the Gun Control Act and the various regulations around it," Sullivan told Fox News.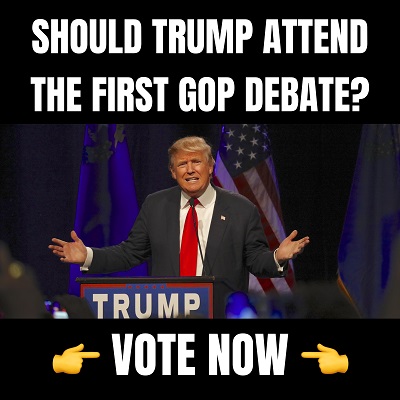 The Senate Judiciary Committee is holding a vote on Chipman's nomination to lead the bureau on Thursday morning. Chipman was an ATF special agent for 25 years and currently serves as senior policy adviser to gun-violence prevention group Giffords.
Sullivan continues, "Mr. Chipman has made it clear over the course of his time as a lobbyist with organizations that are anti-gun and one that has a very restrictive view of the Second Amendment … would suggest a hostility toward both the Second Amendment and the American people's right to exercise their constitutional rights under the Second Amendment to be firearm owners."
David Chipman was unable to or purposefully avoided answering simple questions about the definitions of so-called "assault weapons" when grilled by Arkansas Senator Tom Cotton back at the end of May.
FOIA Requests:
2007 David Chipman, assistant special agent in the Detroit Field Division, large number of blacks had passed the test because "they must have been cheating,"

Former ATF: He made this remark in front of a bunch of witnesses,"It spread like wildfire at the agency. pic.twitter.com/7T0Crb6XVd

— 🇺🇸Robert.N🇺🇸 (@Rob_Noorollah) June 23, 2021
Senator Cotton didn't mince words when he inquired, "You have called for an 'assault weapons' ban. I have a simple question for you, what is an 'assault weapon?'"
Chipman attempted to sidestep the question responding, "An 'assault weapon' would be, uh, in the context of the question you ask, whatever Congress defines it as."
Cotton doubled down, cornering the slippery Chipman, "You're asking us to ban 'assault weapons' and we have to write legislation. Can you tell me, what is an 'assault weapon?' How would you define it?"
Chipman then cited the ATF's Demand Letter 3, which ATF.gov includes as embodying the following: "Licensed dealers and pawnbrokers in Arizona, California, New Mexico and Texas are required by ATF to report all transactions in which an unlicensed person acquired, at one time or during five consecutive business days, two or more semi-automatic rifles larger than .22 caliber (including .223/5.56 mm) with the ability to accept a detachable magazine."
This purposefully broad and overreaching definition would include every Ruger 10/22 that children are taught to hunt squirrels with. It encompasses a firearm that almost every gun-owning household has as a part of it's inventory as some dark and scary nefarious weapon of murder. The fact that Chipman would even mention this is a testament to his partisan and rabidly ideological disposition.
Cotton replied to this ridiculous standard saying, "You believe that every weapon, that takes a detachable magazine, that can take a .22 round or 5.56…should be defined as an 'assault weapon?'"
Chipman squirmed, "Let me clarify, what I believe I just said is any semiautomatic rifle, um."
Cotton then concluded, "Okay, any semi-automatic rifle. That's the definition?"
Chipman's embarrassing performance in front of the Senator is just one of the many reasons given for the vast opposition to his appointment to head the ATF. The grassroots campaign to keep him from the seat of power has come from far and wide. However, his colleagues don't have much good to say about him either.
Fox continues: "The current ATF member who spoke on the condition of anonymity described Chipman as a "bully" during his time in Detroit.
"To effectively enforce [gun] laws, you have to be unbiased and apolitical," he said. "You can't be partisan. Dave has shown himself to be a rabid partisan. He's shown a propensity who personally attack people who don't share his … philosophies. He … I guess, perceives that he is on some sort of platform of righteousness."
The former ATF deputy director Sullivan echoed this sentiment, describing Chipman as "not a popular leader" and "very engaged in gun issues … probably more than he should have been."
"It's not for ATF to determine pro or anti-gun issues. That's for Congress and the public and the people they elect. It's not ATF's mission. Putting someone in charge of the agency that's coming in with an agenda that's politically based for  the organization that's charged with managing and overseeing that business entity is just not appropriate," he said.
He continued: "Ultimately, I think [Chipman's nomination] is bad for the agency. No more should the ATF be led by someone that's an NRA lobbyist than they should be led by someone who's coming from [Giffords] or something like that."
If Chipman is nominated on Thursday not only will he be one of Joe Biden's most rabidly un-American and radical appointments, he will do lasting damage to the agency and law enforcement in general. With activist attitudes towards police spilling over into the mainstream street confrontations and riots have become commonplace. The last thing that the country needs is a legitimate tyrant in a federal leadership role to destroy what support for police remains on the Right.
Notice: This article may contain commentary that reflects the author's opinion.
---


Calling All Americans! Patriot Fetch is Conservative Breaking News Headlines every day, all day. Go to PatriotFetch homepage for daily Conservative news or look below for the next hot story!