It's hard to keep the Left's narratives even somewhat coherent anymore. Especially when you throw in the outright rejection of basic human biology and their shifting prioritization of which groups they favor. That's what's taking place at this year's summer Olympic games which is set to be hosted in Tokyo. New Zealand has decided to abandon a young native female weightlifter for a 43 year old white biological male who (to the surprise of no one) qualified at the top of the women's category.
Laurel (born Gavin) Hubbard lived as a man for 35 years before deciding to start living as a woman in 2012. Having competed in male juniors matches, Hubbard never seemed to make a lasting impression on the sport. However, when retrying in 2017 in the women's over-198-lb division it was a comical blowout when "she" won 4 unofficial national records. In what must have been a shock to all women weightlifters the world over Hubbard lifted a combined total of 591 lbs. That's 42 lbs more than silver medalist Iuniarra Sipaia of Samoa, a biological female.
An athlete who once competed in men's weightlifting competitions will now compete in women's?

I agree w/ Belgian weightlifter Anna Vanbellinghen who said "the situation was "unfair" and "like a bad joke." 🤷🏻‍♂️ https://t.co/C8WgmpPLJl

— 🇹🇷 Umut Acar (@AcarUmut) June 22, 2021
Now the displacement of the Native women of New Zealand in the arena of sports seems to be the default position of the athletic commission. Being the 1st (white) transgender Olympic weightlifter means that 21 year old Tongan woman Kuinini Manumua didn't get chosen. This would have been her first Olympics and is surely what she'd been training for her whole life before being rejected. She would have been the qualifier if it hadn't been for her competing against a 43 year old biological man. Also things would have been different if the Olympic Commission hadn't changed the rules concerning biological men competing against women back in 2015.
It seems the Left's supposed standard of supporting native women of color has taken a backseat to the incessant demands of the trans lobby. Is it better to give a formerly untalented athlete in the arena of men's weightlifting all the honors, awards, and titles that come with beating the records of biological women? Are we supposed to bury our head in the sand and pretend that we (and science) don't know that men are, on average, 48% stronger than women? Fortunately not everyone is bowing down to this ridiculous parade.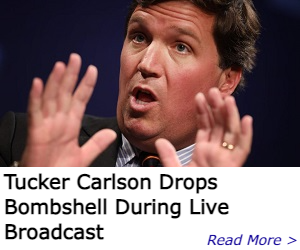 Belgian super-heavyweight weightlifter Anna Vanbellinghen has weighed in on the inclusion of Hubbard in the Olympics, saying, "I understand that for sports authorities nothing is as simple as following your common sense and that there are a lot of impracticalities when studying such a rare phenomenon, but for athletes, the whole thing feels like a bad joke."
A bad joke is what it would be if toxic Critical Gender Theory ideology hadn't dug itself so deeply into Western societies that this was seen as hard choice, or even a choice at all. The joke is actually on the Left in all of this. After all, it is their own hypocrisy which shines through the brightest. The one who is actually hurt in all of this is "Nini" Manumua. The young woman who is in the prime of her life deserves to be given the opportunity to perform at her best against other top female athletes.
In their rabid, insane attempts to break down all barriers, the Left have gotten so carried away they now want to break the barriers of reality itself. Unfortunately for them and the victims of their virulent cult, reality always wins.
Notice: This article may contain commentary that reflects the author's opinion.

My Pillow Coupon Code = ILMF
Tap Here and Use It!
---


Calling All Americans! Patriot Fetch is Conservative Breaking News Headlines every day, all day. Go to PatriotFetch homepage for daily Conservative news or look below for the next hot story!