Tragedy struck in Chicago (as it so often seems to) on August 7th, 2021 when officer's were performing a routine traffic stop. Shot in the head by a couple of good-for-nothing thugs, Ella French died. Her partner was also badly wounded and was still in ICU as of the last publication on him. To make matters worse, to really understand why this horrendous act is so difficult for the Chicago Police Department at this time, is that one of their own skipped a sacred tradition when it came to honoring the fallen officer.
The New York Post reports:
First Deputy Police Superintendent Eric Carter enraged cops who gathered Saturday night to bid farewell to the late officer, the Chicago Sun-Times reported.

"We don't have 20 minutes for this s—," said Carter, who demanded that the ambulance bearing her body be taken directly to the medical examiner's office without waiting for the Emerald Society's tradition, according to the paper.

"We're not waiting on the bagpipes. Go ahead and get the vehicle inside. Take it all the way inside. Do not stop," Carter is heard saying in a recording, the Sun-Times reported.
Chicago Police have had a rough go of things as of late. Not only is their city constantly under gun fire by gangs (despite having the strictest gun laws in the USA) but they've had to fight defunding the police. They've gone toe to toe with BLM, ANTIFA, and activists that want nothing more than to burn down their city and kill all cops. They lost a great deal financially when they were forced to waste resources on the Jussy Smollet hoax as well as grin and bear it as the entire nation laughed at them.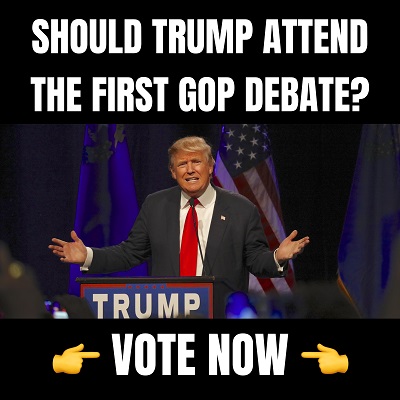 After all this and so much more, is it really a surprise that when Mayor Lightfoot came to "honor" Ella French, the police officers present turned their backs on her? Can Lori Lightfoot really be hurt or surprised when Fraternity of Police President, John Catanzara, Jr. speaks out against her and demands that the entire city say Ella French's name?
In the video Catanzara describes what happened when Lightfoot insisted on showing her face at the hospital where Ella French and her injured partner were taken. Upon seeing the Mayor, he describes how the disgusted and embittered officers turned their backs and even took a few steps away from her. Ella's father (a retired Chicago Police officer) told the Mayor she wasn't wanted or welcome.
And this was all before the incident with recorded scanner audio of Eric Carter's "stress-induced" orders to ignore a revered practice. This was before Lori Lightfoot had the audacity to not only defend Carter's cruel actions and words, but went on to express her own disgust with reporters for calling out the Deputy Superintendent! This was before Lightfoot blamed COVID-19 for the decision to skip a beloved and sacred ritual meant to honor the slain Ella French.
Trending Politics reports:
"The reporting on that is just not true. It's not true. With Covid protocols, the coroner has made a lot of new restrictions on what can and can not happen at the morgue is my understanding," she raged.

"Eric Carter made the right call, I support what he did and I'm horrified that in this moment people are trying to savage him for whatever agenda or purpose."

This is a flat out lie.

The COVID excuse is completely pathetic considering Lightfoot herself gave the go-ahead for Lollapalooza just a couple of weeks ago where over 385,000 people attended.

The Cook County medical examiners office even announced in a statement that the procession rules have not changed since the start of the pandemic, meaning Lightfoot is a total liar.
It's never been more clear that Patriots must "Back the Blue" because those in power, especially in Democrat run cities and states won't. Cities like Chicago are seeing records set nearly monthly as gang members and thugs shoot each other (and innocent bystanders) in the streets! Police Officers are being murdered for doing their jobs and officials like Lightfoot are ignoring all pleas for help. Officials who should be sharing the story of Ella French are instead talking about COVID-19 or allowing Lollapalooza events in a bid to gain approval from their constituents.
This has to stop! These horrid politicians must be removed from office. We cannot afford to keep voting in politicians who care more about their celebrity status than the lives of their community members. We can't keep ignoring the warning signs that our nation is in trouble. Republicans, Patriots, Conservatives and Americans, we must protect our police officers. We must because without them our country that we love so much will shrivel and waste away into an Anarchist's paradise. After that, it's only a matter of time before people beg for any help they can get. Who will answer that call? Socialists and Communists who have been waiting like vultures to swoop in take control from their "useful idiot" peers.
So, say her name. Speak the name Ella French and never forget that while politicians may not have twenty minutes to honor the fallen, we do.
Notice: This article may contain commentary that reflects the author's opinion.
---


Calling All Americans! Patriot Fetch is Conservative Breaking News Headlines every day, all day. Go to PatriotFetch homepage for daily Conservative news or look below for the next hot story!