When it comes to common sense we've long come to accept the fact that the Left just doesn't have any. There are a myriad of examples to list but today Kevin Cramer and Nancy Mace have presented a bill that will no doubt boggle the minds of their Democratic counterparts. What exactly does this bill do that will so effectively point out what most of us in the country already know?
The Daily Caller reports:
Republican lawmakers on Thursday introduced the Vaccine Passport and Voter ID Harmonization Act, legislation that would require states mandating vaccine passports to also mandate voter ID requirements.

The Daily Caller News Foundation first obtained the text of the bill, introduced by Kevin Cramer of North Dakota in the Senate and Nancy Mace of South Carolina in the House, "requiring states and local jurisdictions that institute vaccine passports to require voter identification in federal elections."
Of course, this was made necessary when the dictators in New York announced that they would demand passports from both their own local citizens as well as tourists, visitors, vendors, etc., etc. Imagine that! A city in our own United States of America requiring public proof of private medical records to do something as mundane as going to dinner and a movie with family from out of state.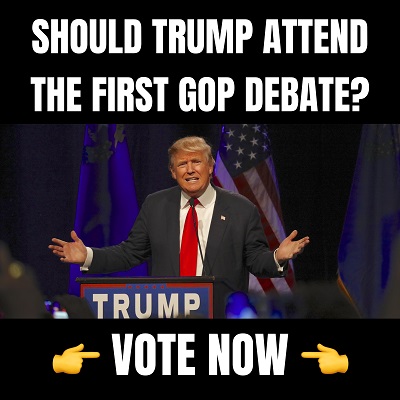 Fox News reports:
"If states that take federal money for elections feel the need to make residents verify a piece of information as private as their vaccination status just to return to normalcy, then they should have no problem requiring people to prove they are who they say they are when they go to vote," Cramer said in a Tuesday statement.

He added that the new bill "would ensure those states are being consistent about their identification requirements and shine a light on those who hypocritically oppose Voter ID laws but support vaccine passports."

No governors have issued any kind of statewide vaccine proof requirement, and 20 states including North Dakota have outright banned the possibility of such a requirement. The Biden administration has repeatedly said it will not issue any kind of federal vaccine passport mandate.

California, New York and Hawaii, however, have helped create optional digital vaccine passports so that residents can show proof of vaccination status from their smartphones at establishments that choose to require them. Oregon is requiring retail stores, restaurants, grocery stores and other establishments to review customers' vaccination status cards that they receive after getting the shot in exchange for services, according to local reports.
Most American's believe that if you are going to vote, you should have to provide proof that you are who you say you are. This is the common sense thing that was spoken of earlier in the article. It's the same common sense that's used by Cramer in the above video and even as the New York Post reports:
Cramer is currently seeking cosponsors for the legislation.

Nearly 80 percent of Americans support the implementation of stricter voting laws, including voter ID requirements, according to a poll published in July.

The polling, commissioned by the Republican National Committee and conducted by former Trump adviser Kellyanne Conway, found 80 percent of its participants felt verifying voter ID was "an important security measure."

The poll was conducted with 800 registered voters: 31 percent of whom identify as Democrats, 29 percent as Republicans and 36 percent as independents.
At the moment, this legislation is unlikely to be passed because the Democrats are, quite simply, not interested in voter ID laws. But then, what if they're as desperate for vaccine passports as Republicans are for voter ID laws? If they accept this legislation, if it passes, then what kind of Pandora's Box will be opened? What other freedoms will be lost as we allow Democrats to mandate our public health records be on display to gain entry in public places?
Notice: This article may contain commentary that reflects the author's opinion.
---


Calling All Americans! Patriot Fetch is Conservative Breaking News Headlines every day, all day. Go to PatriotFetch homepage for daily Conservative news or look below for the next hot story!