While some idiotic slime-balls in the mainstream media are already trying to spin the withdrawal from Afghanistan as a win for Biden, many of Americans (as well as those in the military) are outraged and disgusted by the ineptitude on display over the last few weeks. Biden has shown himself to be what many Republicans warned him to be during the 2020 election. At best, a doddering old pawn of the deep-state apparatus, at worst, a corrupt yet inadequate lifelong swamp monster. In the words of his old boss Barack Obama, "Don't underestimate Joe's ability to f*ck things up."
https://twitter.com/NotBulldogChloe/status/1431063536135032838?s=20
This sentiment is apparently shared by nearly one hundred retired top military commanders, and the blame is shared by those in charge of the military under Biden's administration. Namely "woke" General Milley and Lloyd Austin.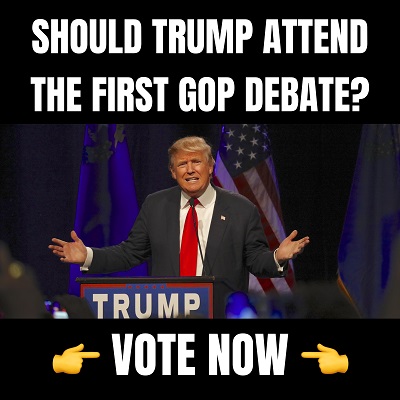 The Daily Mail reports:
Dozens of retired generals and admirals are demanding that Defense Secretary Lloyd Austin and Chairman of the Joint Chiefs of Staff Mark Milley resign over the botched withdrawal from Afghanistan.

'The retired Flag Officers signing this letter are calling for the resignation and retirement of the Secretary of Defense (SECDEF) and the Chairman of the Joint Chiefs of Staff (CJCS) based on negligence in performing their duties primarily involving events surrounding the disastrous withdrawal from Afghanistan,' 90 retired top-ranking military officials wrote in an open letter released Monday.

They all proposed what they, as former U.S. military decision makers, felt should have happened in the withdrawal, including not rushing the withdrawal and not abandoning the Bagram Air Base.

More specifically, they said Milley and Austin should have advised Biden against the withdrawal.

'As principal military advisors to the CINC (Commander in Chief)/President, the SECDEF and CJCS should have recommended against this dangerous withdrawal in the strongest possible terms,' they wrote.
This isn't the first time Milley and Austin have been under scrutiny in the last few months. Milley was blasted roundly by Conservatives for his defense of Critical Race Theory being taught in the military, specifically so-called "white rage".
Tucker Carlson Calling Out General Milley's Disgraceful "White Rage" Comments

"Here you have the Chairman of the Joint Chiefs of Staff in a Congressional Hearing leveling a race attack against American citizens."

— The Columbia Bugle 🇺🇸 (@ColumbiaBugle) June 26, 2021
Lloyd Austin was also harshly questioned about the woke curriculum being allowed to infect the US military by Arkansas Senator Tom Cotton. He defended "diversity, equity, and inclusion" training which has become a shorthand for the Postmodern & Neo-Marxist activism touted by American Universities and Corporate boardrooms alike.
It would seem that Biden's (or his handlers) loyalties may lie with the the more radical and anti-American elements which have shown themselves within the Democratic Party since Trump's presidency. This is spelling disaster for the American people both domestically and internationally, as was on full display during the Afghanistan failure. Even worse, it cost the lives of 13 American soldiers which by all accounts should have been utterly avoidable. Even the Secretary of State Anthony Blinken couldn't seem to face the American people when questioned about the hundreds of Americans still left in Afghanistan since the full withdrawal of the military.
The Daily Wire reports:
Secretary of State Antony Blinken turned his back on reporters following a press briefing on Monday evening who were asking him about the hundreds of American citizens that have been abandoned in Afghanistan.

Blinken quickly exited the press conference as a reporter shouted, "Did this administration break its word that no American would be left behind?"

During his roughly 17-minute speech, Blinken said that the Biden administration would "lead with our diplomacy" as they work with Taliban terrorists to get hundreds of Americans out of the country that the administration failed to evacuate.

Blinken claimed that "about 6000 [Americans] have been evacuated, or otherwise departed" from Afghanistan, even though the Department of Defense put the number closer to 5,400 earlier in the day.
Blinken turns his back on reporters and refuses to answer questions about abandoning American citizens. pic.twitter.com/QsJGGEqmrw

— Ian Miles Cheong (@stillgray) August 30, 2021
The question on the minds of most Americans is now what kind of presidency are we going to get between now and 2024? When nearly 100 retired top military officials are calling for accountability and most Americans are losing faith in our institutions, what kind of future are we striving for?
Biden has shown during his short tenure that he will grant automotive chip license applications to known Chinese Communist Party controlled companies. He will waive US sanctions against Russian oil pipelines while canceling thousands of domestic jobs in the same industry. He will allow record mass illegal immigration on our southern border, enriching the Cartels who rely on the crossings for the flow of drugs and human trafficking. And now he has just equipped the Taliban (our 20-year-long Islamist extremist enemies) with $85 billion worth of modern high-tech weaponry, while telling Americans, "no one needs to have a weapon that can fire over 30, 40, 50, even up to 100 rounds unless you think the deer are wearing Kevlar vests or something."
To anyone who is paying attention the question on your mind should be: whose side is Joe Biden really on? Is he on the side of Americans, or the side of America's enemies whom he is constantly and overtly benefitting?
Notice: This article may contain commentary that reflects the author's opinion.
---


Calling All Americans! Patriot Fetch is Conservative Breaking News Headlines every day, all day. Go to PatriotFetch homepage for daily Conservative news or look below for the next hot story!