Texas Governor Greg Abbott has been more about freedom than fear mongering ever since the great COVID-19 rush for power began. He saw early on that colleagues in other states saw a prime opportunity to control their citizens through fear and pandering. Like South Dakota's Kristi Noem and Florida's Ron DeSantis, Greg Abbott is not about to mandate his way into power and when he too made an Executive Order outlawing mask and vaccine mandates, lower officials threw a tantrum. Within minutes of the Texas Governor signing the order, several lower courts moved forward to block, sue, or mandate anyhow.
But that has temporarily been stopped as of August 15th, 2021, according to Abbot himself who posted the news on Twitter.
BREAKING: The Texas Supreme Court imposes a temporary halt to lower court decisions that overruled the State ban on mask mandates.

The ban doesn't prohibit using masks. Anyone who wants to wear a mask can do so, including in schools.https://t.co/QeVipZMPWH

— Greg Abbott (@GregAbbott_TX) August 15, 2021
While this is only temporary, COVID-19 fear mongers had better bring their "A-game" before the all Republican Texas Supreme Court. These judges don't have time for unsupported data or crocodile tears about getting an illness from children who are healthy and mostly unaffected by the illness. It's important to note that this isn't new information, either. Children only have a minuscule chance of being hospitalized and an even smaller chance of being killed by the virus, variant or otherwise.
Trending Politics reports:
"The justices granted Abbott's request for an emergency stay that blocks lower court decisions allowing local officials to require masks in schools or indoor spaces, affirming his July 29 executive order that removed local authority over measures to lessen the severity of the pandemic," the report continued. "The stay is temporary; the court has yet to make a final ruling in the case."

"The case will still be heard on its merits, though that process could take weeks or months; officials in counties including Harris, Dallas and Bexar had hoped their mask mandates would remain in place as schoolchildren return to the classroom this week," the report added.
Unfortunately you still have the teachers crying about their safety, but if the vaccine works, why all the continued fear? Can you really have it both ways? Can you claim on the one hand that the vaccine is safe, works, and saves lives and then in the same argument make the audacious argument that unvaccinated children are going to kill their vaccinated teachers? In what world does that make sense? Especially when the CDC still won't recommend the injections for children under 12?
Why should a child have to wear a mask for an illness that is less likely to kill them than a lightning strike or falling meteor? If a teacher is fully vaccinated but still manages to get sick, who is to say it will come from a child? They get to wear the mask if they want! As adults the teaching staff get to take the vaccine if they want! So why force masks on children?
Remember when four teachers passed away in Florida? Remember when the news sources implied it was due to school children, only to then be called out on the fact that school hadn't even begun yet in that county?
Well, it only gets better as national news has yet to report on this doozy of a slip up. Watch the video here:
That's right, you heard it. Not four teachers, but three, all in their late forties and all unvaccinated. There is no doubt that tragedy is taking place with this virus, but why didn't the teachers get the vaccine if it's so safe?
What right does anyone have to tell students that they must mask up? Whether it's in Texas, Florida, Utah, or Kansas? What right do we have to tell another parent how to raise their children? The answer, as Governor Abbott, DeSantis, and Noem have all unequivocally declared is; we don't. It's not our place to determine what the teachers do, either. If they want the vaccine and they want to wear masks, fantastic. Trust the devices that we have heard for eighteen months and counting will save lives (despite all the breakthroughs and deaths), but don't force that on anyone else.
The fearful masses of Texas will get their day in court and we can only hope they're given a resounding rebuke for their attempts at their wanton violation of privacy, freedom, and parenting.
Notice: This article may contain commentary that reflects the author's opinion.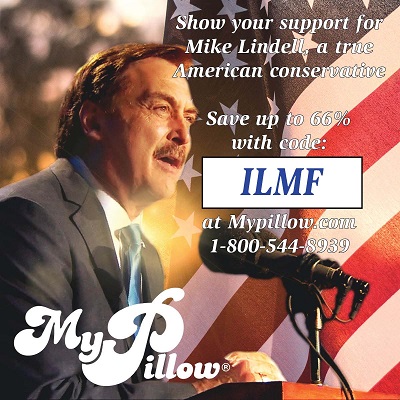 My Pillow Coupon Code = ILMF
Tap Here and Use It!
---


Calling All Americans! Patriot Fetch is Conservative Breaking News Headlines every day, all day. Go to PatriotFetch homepage for daily Conservative news or look below for the next hot story!