Every day now it seems like Ron DeSantis is pulling away from the crowd when it comes to Presidential or Vice-Presidential hopefuls for 2024. Just yesterday Biden told governors around the country to "get out of the way" if they wouldn't go along with his agenda on vaccines. DeSantis made his plans crystal clear to the geriatric authoritarian.
The Daily Wire reports:
Florida Republican Governor Ron DeSantis slammed Democrat President Joe Biden during a press conference on Wednesday after Biden suggested that DeSantis "get out of the way" earlier in the week — remarks that Biden made in reference to his administration's struggling efforts to get the pandemic under control.

"So I think the question is, we can either have a free society, or we can have a biomedical security state," DeSantis said. "And I can tell you, Florida, we're a free state, people are going to be free to choose, to make their own decisions about themselves, about their families, about their kid's education, and about putting food on the table."

"And Joe Biden suggests that if you don't do lockdown policies, then you should quote, 'get out of the way,'" DeSantis continued. "But let me tell you this, if you're coming after the rights of parents in Florida, I'm standing in your way, I'm not going to let you get away with it."

"If you're trying to deny kids a proper in person education, I'm gonna stand in your way and I'm gonna stand up for the kids in Florida," DeSantis continued. "If you're trying to restrict people, impose mandates, if you're trying to ruin their jobs and their livelihoods and their small business, if you are trying to lock people down, I am standing in your way and I'm standing for the people of Florida."

"So why don't you do your job? Why don't you get this border secure?" DeSantis added. "And until you do that, I don't want to hear a blip about COVID from you. Thank you."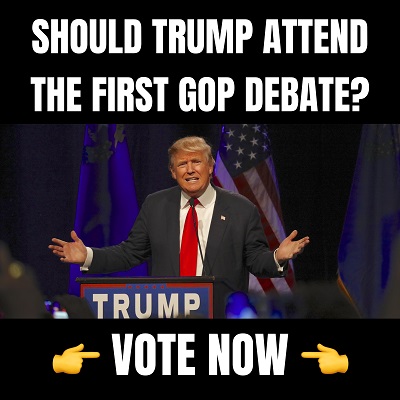 It would seem that DeSantis, as well as Governor Greg Abbott in Texas are set for a showdown with the President and the DOJ to see who actually has control of their states. Especially in the areas of who gets to impose lockdowns and who gets to decide border policy.
While Biden might have seemingly strong rhetoric about not allowing COVID to spread, he's allowing positive-status illegal immigrants to come pouring in by the thousands. Fox News reported that:
The Texas border city of McAllen says more than 7,000 COVID-positive migrants have been released into the city since February, and more than 1,500 in the past week — the latest example of growing concern about the potential impact of the border crisis on efforts to control COVID-19 in the U.S.

In a statement announcing the building of new temporary shelters to deal with a "rapidly escalating" surge of immigrants being released into the border city, McAllen warned of the release of thousands of migrants with COVID-19.
Whether this will be remedied by the "Border Czar" Kamala Harris or if Joe Biden himself will lift a finger to do anything about it remains to be seen. However all we've heard from Biden is threats against Governor Abbott who is attempting to tourniquet the constant flow. As it stands, states are doing more for their citizens than Biden's federal government despite his promises during the campaign trail that he had the answers to fixing the COVID crisis. Who would have thought that campaign promises from a Democrat would turn out to be utter and complete lies?
Notice: This article may contain commentary that reflects the author's opinion.
---


Calling All Americans! Patriot Fetch is Conservative Breaking News Headlines every day, all day. Go to PatriotFetch homepage for daily Conservative news or look below for the next hot story!