It doesn't get anymore perverse than this. However this time it isn't outraged parents at a school board meeting venting their anger and frustration in front of bored and disinterested board members. This time a mayor in Ohio addressed school board members with one simple yet profound ultimatum, resign or "face child pornography charges."
The criminal charges were introduced by Hudson Mayor Craig Schubert during a heated school board meeting on Monday. The 64-year old Republican lawmaker took to the podium and confronted the entire school board over the outrageous curriculum just introduced and apparently approved by school board members, involving inappropriate sexual writing assignments given to students.
The mayors stunning ultimatum garnered loud applause from outraged and frustrated parents who had gathered inside the meeting room to also voice their concerns concerning the improper sexual material furnished by apparently WOKE educators, who obviously lack self-restraint and sound judgment
FINALLY A GROWN VOICE THAT SAYS NO!!#hudson #ohio
Reposted from @wearebreitbart pic.twitter.com/S8HRWGYXZ7

— The Daddy Monster (@pissedfather666) September 16, 2021
At issue is a list of 13 explicit sexual prompts given to students, to fill-in. The list was distributed to students in the Liberal Arts II writing class at Hudson High School, including "Write a sex scene you wouldn't show your mom', "Describe your favorite part of a man's body using only verbs' and 'Write an X-rated Disney scenario."
Rumors of the inappropriate curriculum reached city hall, as outraged parents called the mayors office to intercede on their behalf, and the mayor responded, promising those moms and dads that he would be attending the next school board meeting.
On Monday evening Mayor Schubert kept his promise, "It has come to my attention that your educators are distributing essentially what is child pornography in the classroom," fumed the good mayor during public comments.
Adding, "I've spoken to a judge this evening and she's already confirmed that. So I'm going to give you a simple choice: either choose to resign from this board of education or you will be charged," the mayor added.
The mayor without uttering another word turned from the podium and stormed out of the meeting. The momentary silence of disbelief from those in attendance at what they just heard, instantly gave way to loud cheers and applause from parents in the audience.
While it's not exactly clear if Ohio state law, Section 2907.31, titled "Disseminating matter harmful to juveniles," can actually be used against school board members, one thing is clear Mayor Craig Schubert is no joke.
The offensive sexual prompts were given to students in a book titled "642 Things to Write About," which contains a number of innocuous writing prompts, many without causing concern, and others that are highly inappropriate for minors. Which begs the question, why would an educator force high school kids to choose these particular writing prompts?
Here below are the exact prompts high school aged students were given to write about…you be the judge.

• Write a sex scene you wouldn't show your mom.
• Rewrite the sex scene from above into one that you'd let your mom read.
• You have just been caught in bed by a jealous spouse. How will you talk your way out of this?
• Write a sermon for a beloved preacher who has been caught in a sex scandal.
• Describe a time when you wanted to orgasm but couldn't.
• Ten euphemisms for sex.
• You are a brand-new suicide-hotline counselor. Describe how you feel during the course of your first call.
• Write a letter from the point of view of a drug addict.
• Drink a beer. Write about the taste.
• Write an X-rated Disney scenario.
• A roomful of people who want to sleep together.
• The first time you had sex.
• Describe your favorite part of a man's body using only verbs.
Nowhere in America (or the world for that matter) does this kind of garbage belong in children's schools. We look forward to charges being brought against anyone who was involved in the decision to allow this in the classroom. 
Notice: This article may contain commentary that reflects the author's opinion.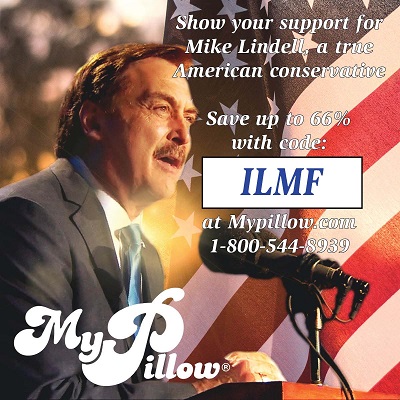 My Pillow Coupon Code = ILMF
Tap Here and Use It!
---


Calling All Americans! Patriot Fetch is Conservative Breaking News Headlines every day, all day. Go to PatriotFetch homepage for daily Conservative news or look below for the next hot story!