Attorney General Merrick Garland has a Critical Race Theory (CRT) publisher in the family. The nation's top law enforcement official recently released a Department of Justice advisery on parents speaking out against CRT, indicating that the FBI has been authorized to consult with state and local law enforcement on the matter.
"Citing an increase in harassment, intimidation and threats of violence against school board members, teachers and workers in our nation's public schools, today Attorney General Merrick B. Garland directed the FBI and U.S. Attorneys' Offices to meet in the next 30 days with federal, state, Tribal, territorial and local law enforcement leaders to discuss strategies for addressing this disturbing trend," the DOJ said. "These sessions will open dedicated lines of communication for threat reporting, assessment and response by law enforcement."
"Threats against public servants are not only illegal, they run counter to our nation's core values," wrote Attorney General Garland.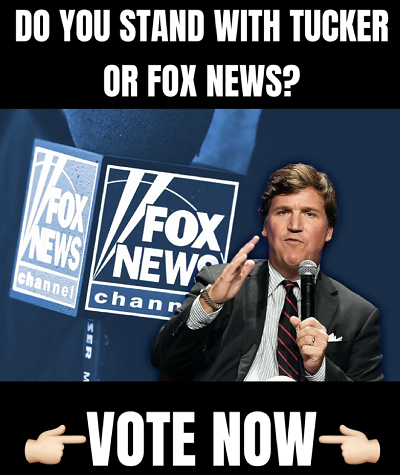 Another thing that runs "counter to our nation's core values" is teaching children that they are inherently "victims" or "victimizers" based on nothing more than their skin color. But it should come as no surprise that the Attorney General has an inherent interest in ensuring that the Critical Race Theory curriculum is propagated nationwide: His son-in-law is a co-founder of a publisher that sells Critical Race Theory materials to schools.
In 2018, Attorney General Merrick Garland's daughter Rebecca Garland married Xan Tanner, as the New York Times reported. Xan Tanner is the current co-founder of an education service company called Panorama Education.
Panorama Education provides "social emotional learning" resource materials to school districts and teachers, including those that teach Common Core and Critical Race Theory.
In June 2020, the company's co-founder and CEO Aaron Feuer wrote a letter against "systemic racism":
As millions of people across the country stand up to protest this system of racism and oppression, we stand with them.
We say decisively: Black people matter. Black students matter. Black educators matter. Black teammates matter. Black lives matter.
We strongly denounce racism, and we commit to fighting against it. We commit to dismantling systemic racism, we commit to embodying and spreading anti-racist practices, and we commit to building systems of opportunity and possibility for students of color.
The CEO also discussed the education publisher's comprehensive 'anti-racism' strategy:
As we attack racism, discrimination, and oppression, and work towards justice, equality, and opportunity, it is important to recognize who brings power and privilege to the fight. As an individual, I do; as a company, we do. It is our mandate and our obligation to use it. Specifically, as a company, we must focus our efforts in two areas:
Education represents one of the most important levers for change in America.

At worst, our education system can perpetuate oppression and injustice, withholding opportunity from children of marginalized communities, and allowing racism to continue unchecked

. At best, our education system can combat racism, open up opportunities for children, and help every student take pride in their identity. We now serve 10 million students and 1,500 school districts. That puts us in a unique position to make change to our institutions through our partnership with school districts. Important areas of impact include student voice, social-emotional learning and mental health, anti-racism practices, diversity and inclusion practices, equitable MTSS and behavior practices, conversations around race and identity, recruiting and supporting teachers of color, and systemic approaches to equity.

This school year will be an especially important moment for racial equity in education, as our nation's children begin to recover from a pandemic that has disproportionately affected Black and Brown communities and exacerbated pre-existing inequalities in American society.

I'd encourage you to read this message and call to action from Dr. D'Andre Weaver, Superintendent of DeSoto ISD, one of our clients. Let me repeat his words,

"A reimagined education system is our antiracist protest."

As we build our company, we have an opportunity to build an organization that values, embodies, and furthers diversity, equity, and inclusion. Panorama is one corner of the world that we control. I believe that Panorama must be a company where diversity thrives and is celebrated, a company where all team members feel included and supported, and a company with equitable opportunities for all. When we see racism and oppression toward Black Americans outside our walls, we must redouble our commitment to making Panorama a place where our Black teammates thrive. We must increase Black representation among our managers, create additional leadership development opportunities, and launch employee resource groups. We must increase equity in our practices, including around internal opportunities, performance, and career pathing. Over the past five years, we have made progress around diversity, equity, and inclusion, and we also have made mistakes, and fallen short. This moment reminds us how much work we have left to do, especially in support of our Black teammates. This moment challenges us to accelerate our commitment. In March, we brought on board our first Head of DEI and we will be launching our next DEI strategy later this month.
This will be the first time in our history that we have made a formal public statement. Traditionally, I have preferred that we speak through our impact on the ground in schools (or let our schools speak on behalf of our work), and I have been skeptical of organizations that issue statements in lieu of concrete action. However, this moment demands both, and our voice is itself a tool of action. Conversely, silence is complicity.
Panoram's CEO also listed the "anti-racism" resources that educators had been collecting.
Many Panorama districts have reached out to us over the past week for recommended resources for their educators. Here are five external resources to support educators, students, and families in the coming weeks:
Panorama was backed by Chan Zuckerberg, a group formed by Facebook founder and CEO Mark Zuckerberg and his wife Chan. As of September 2021, Panorama Education raised $60,000,000 to expand operations, according to a press release.
September 2021 – Panorama Education, which has built out a K-12 education software platform, has raised $60 million in a Series C round of funding led by General Atlantic.
Existing backers Owl Ventures, Emerson Collective, Uncork Capital, the Chan Zuckerberg Initiative and Tao Capital Partners also participated in the financing, which brings the Boston-based company's total raised since its 2012 inception to $105 million.
Panorama declined to reveal at what valuation the Series C was raised, nor did it provide any specific financial growth metrics. CEO and co-founder Aaron Feuer did say the company now serves 13 million students in 23,000 schools across the United States, which means that 25% of American students are enrolled in a district served by Panorama today.
Over 50 of the largest 100 school districts and state agencies in the country use its platform. In total, more than 1,500 school districts are among its customers. Clients include the New York City Department of Education, Clark County School District in Nevada, Dallas ISD in Texas and the Hawaii Department of Education, among others.
Since March 2020, Panorama has added 700 school districts to its customer base, nearly doubling the 800 it served just 18 months prior, according to Feuer. […] Former Yale graduate students Feuer and Xan Tanner started the company in an effort to figure out the best way for schools to collect and understand feedback from their students…
The Attorney General is thus threatening to unleash the FBI against parents who speak out against teachers who are imposing the Critical Race Theory curriculum on their children. The Department of Justice is thus not only abusing its power to quash dissent, its leadership has a conflict of interest in suppressing parents' free speech rights.
Syndicated with licensed permission from Becker News. Follow Becker News on Telegram.
The post AG Merrick Garland's Family Ties to Critical Race Theory Publisher Come Out: 'A Reimagined Education System is our Antiracist Protest' appeared first on Trending Politics.
Notice: This article may contain commentary that reflects the author's opinion.
---


Calling All Americans! Patriot Fetch is Conservative Breaking News Headlines every day, all day. Go to PatriotFetch homepage for daily Conservative news or look below for the next hot story!