Democrats and the legacy media have done irreparable damage to the United States of America, and political commentator Tim Pool says it's about to get a lot worse. During an explosive rant about the authoritarian shift in the American government, Pool laid out a frightening look at a potential dark future that may soon face us.
Pool's remarks come from a discussion about how the FBI leaked Project Veritas' private legal communications to the New York Times.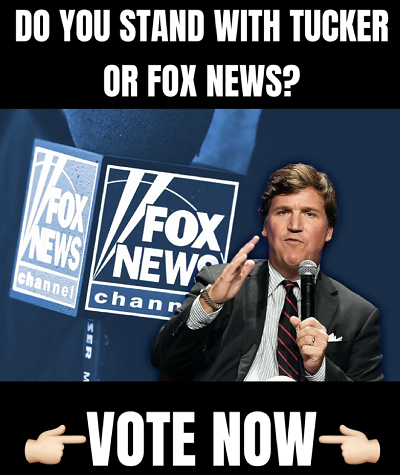 "This is the boot of an authoritarian fascist government, and it will get worse. And it will happen to you because YOU KEEP COMPLYING. And you keep saying 'BUT MY KIDS NEED FOOD!'. And now inflation is here and there's food shortages and your kids aren't eating, and the schools are indoctrinating your kids. And now we're seeing a turnaround with Youngkin because the parents are standing up, but too many people keep saying as long as I keep fellating the state and dropping on my knees for the far left extremists, I will squeak by, and you will not," Pool said.
"The police will come to your home, they will kick your door in and they will arrest you, because the good cops have already started quitting," he added. "And like we saw in Seattle, the police arrested the man who was retreating from ANTIFA as ANTIFA approached him with clubs in hand and they apologized to ANTIFA over it. like we saw in the Chaz in several men hundreds of rounds into an SUV and the extremists stripped the evidence from the vehicle and none of those people are brought to justice!" he continued.
"And now we are at the point where Project Veritas is having their private privileged legal communications leaked to the New York Times with a smile on their face, violating all norms all respect and lack all scruples. And you think sitting back and complying will result in you getting by. You are wrong. I'm sick of this!" Pool exclaimed.
Watch below:
Word 👊 Tim Pool 🙏#timpoolranthttps://t.co/ScCQyPH8VJ pic.twitter.com/s1CKHMWIc2

— Richard (@RJF_84) November 13, 2021
Pool goes onto say, "These people are EVIL. Adam Goldman of the New York Times – EVIL. We've got to stop playing these games. Why? They want this country to burn! They want power and they will get it by any means necessary. And they will use the power of the federal government to do it".
Then, Pool looked directly into the camera with a direct message for his audience: "I am looking at all of you right now and I'm telling you that the police will kick your door and had bash your teeth out the moment Black Lives Matter protests you. We've already seen it happen. Do you think it's a joke? James O' Keefe's legal and privileged communications we're just given it to the New York Times and Adam Goldman with a smile on his face published it! He doesn't care about this country, he doesn't care about our norms. These people are at war with you and they will burn your life to the ground like they're doing a Rittenhouse and like they're doing now to James I'll keep because you dare oppose their power grab," he shouted.
Watch that clip here:
Tim Pool has been officially "activated" 🤣🔥 pic.twitter.com/mWbKD8Uux3

— Ames (@RestingTwitFace) November 13, 2021
The entire 14-minute segment is worth a watch. See it below on Pool's YouTube channel:
Notice: This article may contain commentary that reflects the author's opinion.
---


Calling All Americans! Patriot Fetch is Conservative Breaking News Headlines every day, all day. Go to PatriotFetch homepage for daily Conservative news or look below for the next hot story!