During a Friday appearance on Fox News' 'Outnumbered', Kayleigh McEnany tore into BLM leader Hawk Newsome, who threatened "bloodshed" in NYC because the new Mayor has promised to get tougher on crime.
"This Hawk Newsome guy has a history of this. This is not the first offense of calling for riots, fire and bloodshed," she began.
"He says it wasn't a threat, I totally believe it was. He said it's a 'natural response to this,' but I don't think it's very natural to riot and light things on fire. I think it's highly unnatural. Nevertheless, these are some of the things he said. He said – 'If this country doesn't give us what we want, then we will burn down the system and replace it.' He called for burning down the system, he talked about waging a war on police, he talked about mobilizing a highly trained military arm. This is what this guy has said. And Eric Adams, good for him for standing up to him," she continued.
"He said, you're on the ground, you go fix the problem. Help me out here. Eric Adams is doing a great job even before he gets into office with this. I will surprise our viewers, though, and say I agree with Hawk Newsome on one point. He would not meet with Mayor de Blasio because he called him 'a buffoon,'" she added.
Watch:
In case you missed it, NYC Mayor-elect Eric Adams pissed BLM off by promising to cracks down on crime in the Big Apple.
Here is the threat that the BLM leader issued to the Mayor-Elect:
"If they think that they are going back to the old ways of policing then we're going to take to the streets again. There will be riots, there will be fire, and there will be bloodshed," Newsome said. "So there is no way that we're going to let some Gestapo come in here and harm our people, right? We pray for peace, but black opportunities prepare for the worst. We have people in city council who can create problems for him. We have people in the streets who can create problems for this administration by shutting it down," he threatened.
Watch below:
In response to the threats, Adams is standing strong.
According to the NY Post, Adams made his intentions clear on Thursday, vowing to reinstate the NYPD's plainclothes cop units despite the threats.
"They didn't say any of that in the meeting. That was a lot of grandstanding," Adams said during an appearance on Fox 5. "They know who I am. I ran on a very clear message: My city will not be unsafe and that is what we're going to do. Clear plan: Putting together a plainclothes anti-gun unit — that will happen — and the city is going to be safe."
Read more about Adam's response below:
Won't back down: Adams vows return of NYPD gun unit after BLM 'bloodshed' threat https://t.co/Jn5hepxEoX pic.twitter.com/CtiGApsg9a

— New York Post (@nypost) November 11, 2021
Despite the media saying that BLM is "mostly peaceful", it appears they are going back to their old tactics of dangerous threats to get their way.
Notice: This article may contain commentary that reflects the author's opinion.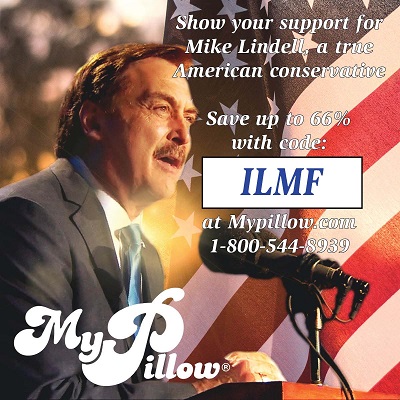 My Pillow Coupon Code = ILMF
Tap Here and Use It!
---


Calling All Americans! Patriot Fetch is Conservative Breaking News Headlines every day, all day. Go to PatriotFetch homepage for daily Conservative news or look below for the next hot story!