Though Mitch McConnell refuses to stand up for his constituents and fight the Biden regime when the going gets tough, Manchin is occasionally willing to buck the demands of his party if it means saving the nation. Thankfully, he did so by announcing that he wouldn't back Brandon's Build Back Better bill.
Unsurprisingly, while Manchin has been much praised by conservative media for doing so, the left is furious with him for saying no to socialism.
Most furious of all might be the White House, which was utterly humiliated by his refusal to back its agenda.
That fury was shown in a statement released by the White House shortly after Manchin's announcement. In the statement, which you can read here, Team Brandon had this to say: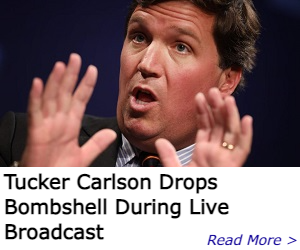 Senator Manchin's comments this morning on FOX are at odds with his discussions this week with the President, with White House staff, and with his own public utterances. Weeks ago, Senator Manchin committed to the President, at his home in Wilmington, to support the Build Back Better framework that the President then subsequently announced. Senator Manchin pledged repeatedly to negotiate on finalizing that framework "in good faith."
On Tuesday of this week, Senator Manchin came to the White House and submitted—to the President, in person, directly—a written outline for a Build Back Better bill that was the same size and scope as the President's framework, and covered many of the same priorities. While that framework was missing key priorities, we believed it could lead to a compromise acceptable to all. Senator Manchin promised to continue conversations in the days ahead, and to work with us to reach that common ground. If his comments on FOX and written statement indicate an end to that effort, they represent a sudden and inexplicable reversal in his position, and a breach of his commitments to the President and the Senator's colleagues in the House and Senate.
[…]Just as Senator Manchin reversed his position on Build Back Better this morning, we will continue to press him to see if he will reverse his position yet again, to honor his prior commitments and be true to his word.
Additionally, the statement made a number of assertions that are, to say the least, "disputed." For example, it at one point claims that "Senator Manchin cited deficit concerns in his statement. But the plan is fully paid for, is the most fiscally responsible major bill that Congress has considered in years, and reduces the deficit in the long run."
While Brandon and his two brain cells have claimed that the bill will "cost nothing" because it's fully paid for, the CBO estimated that the spending spree bill could increase the deficit by $360 billion.
The statement also claims that "the think tank he often cites on Build Back Better—the Penn Wharton Budget Institute—issued a report less than 48 hours ago that noted the Build Back Better Act will have virtually no impact on inflation in the short term, and, in the long run, the policies it includes will ease inflationary pressures. Many leading economists with whom Senator Manchin frequently consults also support Build Back Better."
What's left unsaid is how spending trillions of freshly-printed dollars will somehow decrease inflation, which already hitting multi-decade highs.
Perhaps most absurdly, the statement claims "Likewise, Senator Manchin's statement about the climate provisions in Build Back Better are wrong. Build Back Better will produce a job-creating clean energy future for this country—including West Virginia."
While it might be true that the bill could add a few solar panel jobs of some sort in West Virginia, what's far more true and, to Manchin, more important is that the good-paying coal mining jobs that many West Virginians rely on would likely be decimated by the bill.
So, though Psaki's written statement is full of anti-Manchin invective, it's unconvincing. If Manchin is smart enough to come out against the bill, he's smart enough to see through her poorly written lies.
By: Gen Z Conservative, editor of GenZConservative.com. Follow me on Parler and Gettr.
This story syndicated with permission from Will – Trending Politics
Notice: This article may contain commentary that reflects the author's opinion.

My Pillow Coupon Code = ILMF
Tap Here and Use It!
---


Calling All Americans! Patriot Fetch is Conservative Breaking News Headlines every day, all day. Go to PatriotFetch homepage for daily Conservative news or look below for the next hot story!