PSA: Back in July of 2021, two young men were arrested for being drunk and disorderly. They were also driving while under the influence. They deserve jailtime, fines, and community service for their crimes as far as I am concerned. Sorry, but they do. How many people have to be killed, maimed, or disabled thanks to selfish, stupid drunks who insist on getting behind the wheel?
You want to call something a hate crime, driving while under the influence should be a hate crime. As in a hate-crime against humanity and the sanctity of life in general. STOP DRINKING AND DRIVING. STOP DOING DRUGS AND DRIVING! STOP TEXTING AND DRIVING! STOP DRIVING WHILE EXHAUSTED. You don't have the right to take someone else's life because you think it's a good idea to be behind the wheel when you aren't dedicated to staying focused.
Okay, rant over. On with the story.
The two young men, Brandon Bochat, 20, and Hagan Warner, 19, are facing felony vandalism and reckless driving, with the added bonus of a hate crime enhancement. Both of these idiots admitted to vandalizing a mural painted on Center Street on July 23rd.  Both deny that racism had anything to do with it, and that's actually believable.
One of their own lawyers, Micha Rinkus, stated, "BLM is not a protected group, it is a political organization. It is a very of the moment, very important and very popular movement right now. If this act was done towards animus of a racial group, that is one thing. The act was political."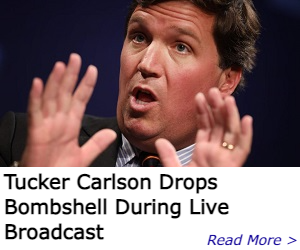 So, let's get real for a second. Doing burn outs on a road that's been painted with some slogan is barely vandalism in my mind. It's a road. It's meant to be driven on. We're talking about doing damage to something that gets driven on all day and all night. Are they going to charge someone with vandalism if there's wreck and blood spills all over that yellow painting?  I certainly hope these $200k+ funds are not being paid for by the citizens of Santa Cruz. If so, I think there are bigger concerns this city needs to face than two boys doing "burnouts" on the street.
Unfortunately, because racism is all the rage, that's all the city is focusing on. Santa Cruz County Prosecutor Michael Mahan is focused solely on proving that these two young men are raging racists that ought to be persecuted to the fullest extent that the law allows.
"To say this is them being boys doing something stupid truly minimizes what happened," Mahan said. "There are other ways to make a political statement." 
Like breaking into stores, looting them, burning them down and then tossing bricks at property and people? Gotcha.
These boys were making a political statement, no matter what the prosecution believes. It's just not the right one, so it's okay to defame them as racists.
Regardless, BLM is not a protected class. It's just a scam for someone to have made millions of dollars off of so that she could purchase, like, five mansions or something.
Here's Will Cain's take on what BLM is.
Notice: This article may contain commentary that reflects the author's opinion.

My Pillow Coupon Code = ILMF
Tap Here and Use It!
---


Calling All Americans! Patriot Fetch is Conservative Breaking News Headlines every day, all day. Go to PatriotFetch homepage for daily Conservative news or look below for the next hot story!