On Aprill 11th, 2021 at approximately 2:00 pm, Duante Wright was pulled over in Minneapolis, Minnesota for having a suspended registration. Upon further review, officers discovered he had warrant for a misdemeanor. Apparently, Wright and a friend of his were charged with first-degree attempted aggravated robbery back at the end of 2019.
It doesn't really come as a surprise that trying to rob a woman at gunpoint for her rent money is only considered a misdemeanor, and it certainly doesn't require a speedy trial. The attempted robbery happened at the end of 2019 and more than a year later, he and his accomplice still hadn't been tried.
So much for white privilege.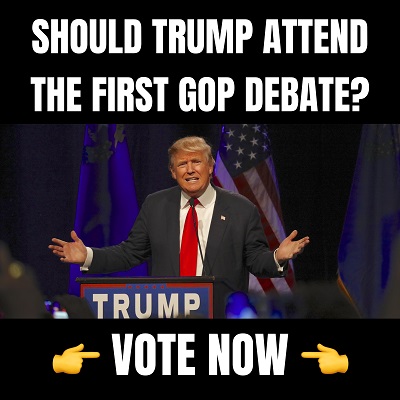 Unfortunately for the white female officer that attempted to arrest Wright on April 11th, he jumped back in his car and tried to escape the police. Officer Kim Potter, who had about 26 years of experience on the force, shouted "I'll tase you!" followed immediately by "Taser, taser, taser!" as she fired her weapon.
The weapon, however, was not a taser. It was her gun.
After continuing to drive away, Duante crashed shortly after where he was pronounced dead.
It was seen in the body cam footage that Potter immediately realized her mistake and had only fired her weapon once. She cried out, "I grabbed the wrong f—— gun," and then, "Holy s—, I just shot him."
Kim Potter no doubt made a terrible mistake and she recognized it immediately. She resigned officially on April 13th, only two days after the accidental shooting and one day before she was arrested and charged with second degree manslaughter. That would later change. Potter was tried on two charges of manslaughter, First Degree and Second Degree.
Less than a year later, Kim Potter was on trial. For a moment it seemed as if the jury would not be able to come to an agreement on the First-Degree Manslaughter charge, but the judge ordered them to keep at it.
Then on December 23rd, 2021, the jury returned their verdict declaring her guilty on both charges. The judge has decreed that she may not be offered bail until sentencing and was remanded to custody immediately. Sentencing for the charges can be no less than 7 years and no more than 15 in the state of Minnesota for a First-Degree manslaughter charge.
Several took to Twitter to comment on the verdict.
Conservative commentator and best selling children's author, Matt Walsh wasn't concerned about Wright being taken from the world, but was not pleased by Potter's conviction.
Daunte Wright's community is safer without him in it. He was a violent sociopath. A monster. The world is not made safer by putting Kim Potter in prison. This isn't justice.

— Matt Walsh (@MattWalshBlog) December 23, 2021
After only a few minutes he reminded the world of what they lost in Wright and called out the phony mourners and the hypocrisy of those who called his death a tragedy.
Daunte Wright choked and robbed a woman at gunpoint. Before that
he shot a kid in the head at a gas station. All of the idiots pretending to mourn his death would not have wanted to be alone in a room with him.

— Matt Walsh (@MattWalshBlog) December 23, 2021
Jack Posobiec was more than happy to remind people that some accidents are completely ignored and reasoned away.
Kim Potter found guilty of 1st and 2nd degree manslaughter in accidental shooting

Alex Baldwin has not even been charged in the shooting death of his cinematographer

— Jack Poso 🇺🇸 (@JackPosobiec) December 23, 2021
Dinesh D'Souza emphatically stated that an accident isn't a crime.
Kim Potter makes the sign of the cross, and God help her. Ridiculous verdict in the #KimPotterTrial. An accident, however tragic, is not a crime!

— Dinesh D'Souza (@DineshDSouza) December 23, 2021
Yet another good point about Alec Baldwin as well as the officer who will not be charged in shooting and killing the unarmed, mostly peaceful protester, Ashli Babbitt.
Kim Potter is going to jail. Alec Baldwin and the dude that killed Ashli Babbitt get to enjoy Christmas.

— Buzz Patterson (@BuzzPatterson) December 23, 2021
Finally Larry Elder takes on the truth of death by cop statistics, something few in the Defund-All-Police communities every bother to take a look at. Going back to the tweet above, Ashlie Babbitt, was white, unarmed, and being pushed forward when she was shot to death. But since she might have been a Trump supporter, she doesn't get justice.
If #DaunteWright had been white or the cop black, media would've yawned. There is no evidence that #KimPotter shot him because he is black. Cops kill more whites than blacks and more unarmed whites than unarmed blacks. This tragedy would have been avoided had Wright complied.

— Larry Elder (@larryelder) December 24, 2021
This article was written by Tillie Toro and is comprised of information obtained from the following news reports.
Kimberly Potter arrested, to be charged in Daunte Wright shooting (nypost.com)
Kim Potter trial: Minneapolis jury finds ex-police officer guilty in death of Daunte Wright | Fox News
Liberal media's social arson on Kim Potter (nypost.com)
Jury sees Kim Potter's reaction after she shot Daunte Wright (nypost.com)
Daunte Wright Case: Kim Potter is Convicted on Two Charges of Manslaughter – The New York Times (nytimes.com)
Notice: This article may contain commentary that reflects the author's opinion.
---


Calling All Americans! Patriot Fetch is Conservative Breaking News Headlines every day, all day. Go to PatriotFetch homepage for daily Conservative news or look below for the next hot story!