It's not just American industrial concerns and research establishments that the CCP is sending its spies to infiltrate. Apparently, according to Reuters, the upper reaches of Taiwan's military, including the president's protection detail, have been penetrated by CCP spies.
Reuters reports that a Chinese national named Xie Xizhang was one of the central players in the plot, saying:
On one trip in 2006, Xie met a senior retired Taiwanese navy officer, Chang Pei-ning, over a meal, according to official documents accusing the pair of espionage. Chang would become one of Xie's agents, the documents allege, helping him penetrate Taiwan's active military leadership as part of a long-running Chinese operation to build a spy ring among serving and retired military officers.
The Taiwanese officers and their families were allegedly lured by Xie's offers of all-expenses-paid trips abroad, thousands of dollars in cash payments, and gifts such as silk scarves and belts for their wives. In June 2019, counter-espionage officers moved against Xie's network, launching raids that uncovered further evidence, according to the documents, which were reviewed by Reuters. Now, Chang is facing espionage charges and a warrant has been issued for the arrest of Xie. According to a person familiar with the case, Xie is not in Taiwan.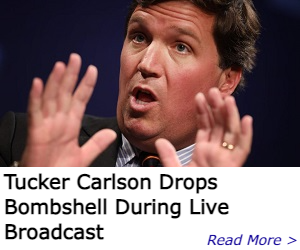 But Xie and the officers in his network were hardly the only ones involved. The CCP has also compromised other senior Taiwanese officials and, yet worse, have even compromised members of President Tsai's security detail.
In fact, not just one, but two members of her detail were compromised by the Chinese and arrested for their treasonous activities.
And while Taiwan's Ministry of National Defense has told reporters that "there has been no infiltration" of it, the Taiwanese Mainland Affairs Council "told Reuters in a statement that China's "unceasing expansion of espionage" is one of the "malicious political operations" that Beijing is conducting, undermining "the normal development of cross-strait relations."'
So, despite what the Ministry of National Defense says, it appears that Taiwan's military is in a precarious position, having been filled with Chinese moles and agents in recent years, with one Taiwanese naval officer telling Reuters that almost all ranks of the military, including high-level officers, have been compromised by Red China.
And while treason would be disturbing on its own, what's worse is that the penetration of Taiwan's military will give Red China a major advantage in the coming war over reunification, something the communists in Beijing insist will happen if Taiwan doesn't choose to give in without a fight. As Reuters reports:
Well-placed spies in the ranks of the Taiwan military could offer a priceless advantage to China if the two sides plunge into open conflict, according to Taiwanese and U.S. military analysts. Tensions have risen sharply this year. China's military is intensifying its gray-zone warfare against the island, a campaign of menacing air and sea patrols that falls short of open warfare. The People's Liberation Army is also steadily accumulating the firepower required to seize Taiwan and prevent the United States from intervening.
The ruling Communist Party in Beijing regards Taiwan as a Chinese province that must be unified with the mainland. President Xi Jinping says China would prefer peaceful unification but refuses to rule out force. President Tsai says Taiwan is an independent country called the Republic of China, its official name, and has vowed to defend its democracy and freedom.
Though a steady stream of court cases against those that spied for the CCP indicates that Taiwan is doing something about the problem, what's clear is that more needs to be done to bring this problem to heel before any war begins. Otherwise, all might be lost before the first missiles are fired.
By: Gen Z Conservative, editor of GenZConservative.com. Follow me on Parler and Gettr.
This story syndicated with permission from Will – Trending Politics
Notice: This article may contain commentary that reflects the author's opinion.

My Pillow Coupon Code = ILMF
Tap Here and Use It!
---


Calling All Americans! Patriot Fetch is Conservative Breaking News Headlines every day, all day. Go to PatriotFetch homepage for daily Conservative news or look below for the next hot story!