As has been reported here previously, Brandon and the rest of the insane leftists in charge aren't just intent on giving illegals free lawyers, they also are freeing a record number of illegals into the American heartland through the "catch and release" program.
In fact, though the true number is impossible to figure out thanks to Team Brandon's refusal to release accurate numbers, the actual number of illegals released is at least half a million, if not more. As Senator Ron Johnson put it in a letter to Mayorkas:
At a September 21, 2021 Senate hearing, you failed to answer my questions about basic information on apprehensions at the U.S. border. One week later, you finally provided limited data on encounters showing at least 500,000 people dispersed in the United States this year. In addition to those dispersed by the Department of Homeland Security (DHS), over 344,000 known got-aways—individuals who evaded apprehension—have entered the United States illegally in fiscal year 2021. These numbers, which may be even higher, underscores this administration's failure to enact policies to secure the border and has created an unprecedented migration crisis.
That was in September. How many thousands more has Brandon set free since then? We may never know.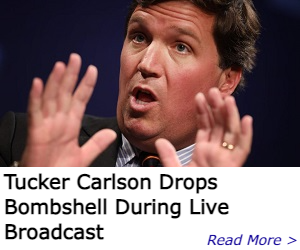 In any case, though Team Brandon insists that all those illegals will show back up for their judicial proceedings (they're getting free lawyers, after all!), they're not doing so. Shocker. As Ron Johnson put it in a recent press release:
n Tuesday, U.S. Sen. Ron Johnson (R-Wis.), ranking member of the Permanent Subcommittee on Investigations, released recently obtained data from the Department of Homeland Security (DHS) showing that between March and August 2021, as a result of the Biden Administration's failed border policies, over 270,000 illegal aliens have been dispersed into the United States with little chance for removal.
According to DHS's report to the senator, between March 21, 2021 and August 31, 2021, over 50,000 illegal aliens—more than half of the aliens released into the interior of the United States under a Notice to Report (NTR)—failed to appear to begin deportation proceedings.
Breitbart, reporting those horrific numbers and adding more context as to what they show, notes that:
The newest data disproves remarks made by DHS Secretary Alejandro Mayorkas wherein he claimed in a Senate hearing that "approximately 75 percent" of border crossers and illegal aliens released into the U.S. interior with Notices to Appear (NTAs) in immigration court and Notices to Report (NTRs) to a DHS field office are complying with the reporting requirements.
[…]Even for border crossers and illegal aliens complying with the reporting requirement, Biden's DHS has issued few NTAs to jumpstart deportation proceedings. For instance, only about 15.6 percent of border crossers and illegal aliens released with an NTR have later been given an NTA to appear before an immigration court to face deportation.
The other roughly 85 percent of border crossers and illegal aliens are successfully evading deportation from the U.S. by ditching the reporting requirements. The number of border crossers and illegal aliens evading deportation could be even higher as many could skip out on their immigration court date issued to them via the NTA.
The article adds that in 2019 a federal pilot program found that about 90% of illegals skip out on their court dates and live illegally in the US.
So, Biden is setting hundreds of thousands of illegals free, letting them roam and plunder the country. Further, though they get free legal representation and Democrats insist that most show up for their court dates, only about 10-15% actually do so. Thanks, Brandon.
By: Gen Z Conservative, editor of GenZConservative.com. Follow me on Parler and Gettr.
This story syndicated with permission from Will – Trending Politics
Notice: This article may contain commentary that reflects the author's opinion.

My Pillow Coupon Code = ILMF
Tap Here and Use It!
---


Calling All Americans! Patriot Fetch is Conservative Breaking News Headlines every day, all day. Go to PatriotFetch homepage for daily Conservative news or look below for the next hot story!