Brandon, in all the genius allowed him by his two or three functional brain cells, decided that the best way to protect Americans from the ravages of illegal immigration is to…bus and fly illegal immigrants from the border to various other spots around the nation.
Apparently, the Western Roman Empire wouldn't have fallen had the Ostrogoths and Visigoths been welcomed in and shipped to every important part of the empire, the more the better! Who would have known without Brandon's brilliance to guide and protect us?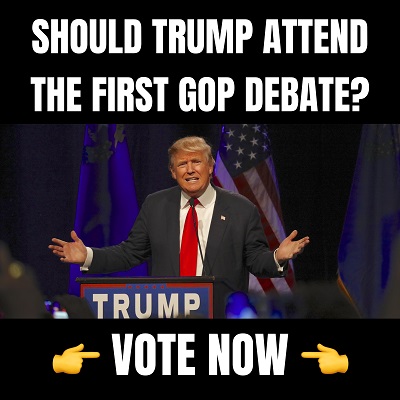 I'm sure the catch and bus policy will work tremendously at keeping Americans safe, as Brandon's conception of grand strategy is certainly above reproach.
However, other conservatives don't agree, and thus have come up with other plans to keep their states safe from whoever the "Latinx" version of Alaric is.
One such conservative is Texas Governor Greg Abbot, who mobilized the Texas National Guard, or at least portions of it, and sent it to defend the border.
Another is Florida Governor Ron DeSantis, a rock-ribbed conservative if there ever was one. He gave an epic speech about why Florida won't import illegal immigrants and then signed an emergency rule that took a hammer to attempts to transport illegals into the Sunshine State.
But both of those conventional policies, while effective and stronger action than anything we've seen in the recent past, aren't the only ideas conservatives have to limit the damage done by Brandon's surely brilliant plan.
One new idea is coming from Pennsylvania State Sen. Mario Scavello, a Republican, who just filed a memorandum seeking co-sponsors for a bill he wants to be passed.
What would that bill do? That's the creative, hilarious part: it would relocate to Deleware, Brandon's home state, those illegal immigrants transported to Pennsylvania by the feds!
Or, as he describes it in the memo, the bill would "implement a transportation program for the unauthorized relocation of illegal immigrants in the Commonwealth of Pennsylvania to the state of Delaware.  In addition, this legislation would ban the issuance of state contract work with any federal contractors working with the federal government to transport illegal immigrants into  Pennsylvania."
Defending his creative solution to the illegal immigration problem in the memo, Scavello said:
This legislation is in response to many news reports and many concerned citizens who have reached out to my office regarding the relocation of illegal immigrants into their communities in the past, now and in the future.
The federal government has relocated an unknown number of illegal immigrants to states across the nation, including Pennsylvania, and at the same time they have failed to provide information that ensures the safety of Pennsylvania citizens. The open-border policy of the Presidents Administration has created a health crisis as well as a financial crisis, and states across the nation are being forced to pay for the reckless abandonment of the rule of law. What is most concerning is that Governor Wolf has jeopardized the safety and security of Pennsylvania residents by enabling this and by not acting on this, he is aligning himself with such policies.
[…]How many illegal immigrants has the President relocated to his own home state of Delaware?  If it is good enough for Pennsylvania, then why not redirect the relocation to Delaware.
What a brilliant solution to a pressing problem! Hopefully, other Republicans will get equally creative and, even more importantly, get awesome bills like this one passed.
By: Gen Z Conservative, editor of GenZConservative.com. Follow me on Parler and Gettr.
This story syndicated with permission from Will – Trending Politics
Notice: This article may contain commentary that reflects the author's opinion.
---


Calling All Americans! Patriot Fetch is Conservative Breaking News Headlines every day, all day. Go to PatriotFetch homepage for daily Conservative news or look below for the next hot story!