Biden's cognitive decline is incredibly obvious. Though he's always been gaffe-prone and has struggled with a speech impediment since childhood, something he managed to overcome, it's become obvious that those things aren't to blame. Rather, his mental slide is to blame, and that slide from 0 to…negative brain cells is continuing.
As a result, many in the GOP are using Biden's mental collapse to their advantage, demanding that he prove his brain still works by submitting to a cognitive test.
That's according to Fox News, which reports that more than 40 GOP lawmakers in the House are pressing for Biden to take the test, with 37 of them joining Rep. Ronny Jackson (R-Texas), himself a former physician to the president, in filing a letter asking Biden to do so and expressing their "concern" with his "cognitive state."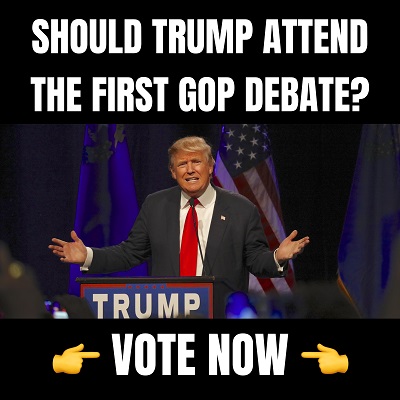 Writing to Fox News Digital about the email and the push for Biden to take a cognitive test, Rep. Jackson said "My colleagues and I are again asking President Biden to immediately undergo a formal cognitive screening exam, such as the Montreal Cognitive Assessment (MOCA)."
Fox also reports that Jackson said, in the email, that "As a former physician to three Presidents of the United States, I know what it takes mentally and physically to execute the duties of Commander-in-Chief and Head of State. Joe Biden has continually proven to me and to the world that something isn't right. The American people deserve to have absolute confidence in their President's cognitive ability."
He then said that, for Biden, taking "the cognitive test will be an important first step" in either convincing Americans that Biden's brain is functional and their president isn't senile or would be useful in "in identifying and properly treating symptoms of impairment that are consistent with a variety of cognitive diseases, such as Alzheimer's, vascular dementia, Parkinson's, or multiple sclerosis."
Continuing the email and focusing on precedent, Rep. Jackson then said "This is not a partisan issue. When I discussed taking a cognitive test with President Trump, he was eager to assure the American people and to put the fake news media's stories to bed. Why won't President Biden do the same?"
In that, Rep. Jackson was referring to Trump quieting concerns about his mental health by taking just such a cognitive test, one he passed with flying colors. The test is a 35 question assessment meant to detect signs of memory failure or cognition loss.
Finally, Rep Jackson pointed out that if Biden refuses to take the test after Democrats demanded Trump do so, that would be a major breach of good faith and precedent, saying "We can only assume the worst if he doesn't submit to the same standard that his own party demanded of the last Administration. The precedent has been set."
In the letter, Rep. Jackson and his colleagues wrote:
"We again write to you to express concern with your current cognitive state. We believe that, regardless of gender, age, or political party, all Presidents should follow the example set by former President Trump to document and demonstrate sound mental abilities. While you underwent your annual physical exam on November 19, 2021, you either did not have a cognitive test or those results were withheld from the public. White House Physician Kevin O'Connor, D.O., attested to you being "fit to successfully execute the duties of the Presidency" in a purely physical manner; however, we are worried about your cognitive and mental abilities."
They then go on to note that many Americans think his brain isn't working, point out that his behavior fits within the signs of Alzheimer's, and give other examples of his mental decline.
Then, in a powerful statement, they say "The American people should have absolute confidence in their President. They deserve to know that he or she can perform the duties of Head of State and Commander-in-Chief. They deserve full transparency on the mental capabilities of their highest elected leader. To achieve this, we urge you to submit to a acognitive test immediately. We implore you to then publish the test results, so the American people know the full mental and intellectual health of their President, and to follow the example set before you."
They are right. Americans need to have a president with a brain that at least works. Biden needs to take the test and prove that his brain isn't as broken as it seems.
By: Gen Z Conservative, editor of GenZConservative.com. Follow me on Parler and Gettr.
This story syndicated with permission from Will – Trending Politics
Notice: This article may contain commentary that reflects the author's opinion.
---


Calling All Americans! Patriot Fetch is Conservative Breaking News Headlines every day, all day. Go to PatriotFetch homepage for daily Conservative news or look below for the next hot story!