What do Republicans do when they grasp even the tiniest bit of power? They either shy away from it or ineffectively attempt to wield it, losing it in the process.
What do Democrats do when they have power? They use it to gain more power, thus making it even harder to strip them of the power they wield.
That fact of American politics was just proven yet again by New York Democrats, who are proposing a redistricting map for New York that would give them a major advantage in 22 of New York's 26 Congressional districts.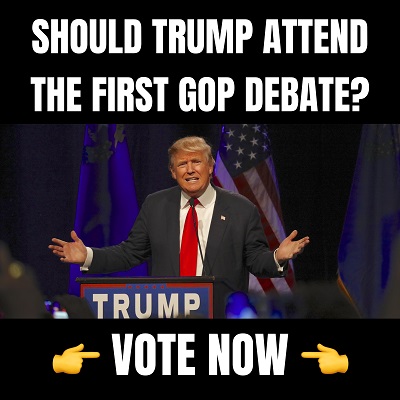 Even FiveThirtyEight, which generally tilts to the left, was forced to acknowledge just how egregiously unbalanced the new map is, saying:
The proposed map has an efficiency gap of D+9, but that understates how severely it would tilt the playing field toward Democrats. The proposed map creates 20 Democratic-leaning seats and only four Republican-leaning seats and two highly competitive seats (both of which tilt toward Democrats themselves). This is an increase of three Democratic-leaning seats, a decrease of three Republican-leaning seats and a decrease of one highly competitive seat from the old map. If the map is enacted, it would likely set up Democrats to flip the open Republican-held 1st and 22nd districts, as well as Republican Rep. Nicole Malliotakis's 11th District. GOP Rep. Claudia Tenney would also be thrown into a competitive race against Democratic Rep. Antonio Delgado in the new 19th District.
And why might the New York Democrats get away with pushing through such an overtly biased map that effectively rigs (not through cheating, but through gerrymandering) the state's elections in favor of the Democrats?
Because redistricting got handed to the state's leftist legislature, as FiveThirtyEight reports:
Such an egregiously biased map was only possible because of the weakness of New York's new bipartisan redistricting commission. Under state law, the legislature may simply draw its own map after rejecting the commission's first two proposals. Even worse, the commission didn't even work as intended. Its first proposal was actually two maps (one favoring Democrats and one favoring Republicans), and it failed to come to any agreement on a second-round proposal, handing redistricting control to the legislature by default.
As things stand right now, it looks like a red wave will sweep the country in 2022. As the GOP currently just needs to win five House seats to take over, Republican control of the House is quite possible, if not nearly certain.
This New York redistricting plan could throw a wrench in that. If the legislature hands at least three seats to the Democrats just by adjusting a few district borders, that would make it even more difficult for the GOP to overcome the perfidious Democrats and retake the House, even if public sentiment is in their favor.
With other Democrat legislatures around the country doing the same and wielding their current power in a way that helps them accumulate more power, the odds will be stacked against GOP candidates heading into the 2022 midterms, with the Washington Post reporting that redistricting has effectively handed eight seats to the Democrats.
That's a problem, but one that's not purely the fault of the Democrats. Sure, they're using their power in a way that helps them. The question isn't why they're doing so or how they can get away with it, that's obvious, but why the GOP isn't doing the same.
By: Gen Z Conservative, editor of GenZConservative.com. Follow me on Parler and Gettr.
This story syndicated with permission from Will – Trending Politics
Notice: This article may contain commentary that reflects the author's opinion.
---


Calling All Americans! Patriot Fetch is Conservative Breaking News Headlines every day, all day. Go to PatriotFetch homepage for daily Conservative news or look below for the next hot story!