Though Trudeau has now surrendered his Emergency Powers, giving in to the massive pressure pushing him to give such powers up and saying:
"The situation is no longer an emergency, therefore the federal government will be ending the use of the emergencies act. We are confident that existing laws and bylaws are sufficient."
However,  at least one aspect of the tyranny remains: those that supported the protest are still debanked, with their assets frozen and bank accounts canceled in the name of public safety. Breitbart, reporting on that, had this to say: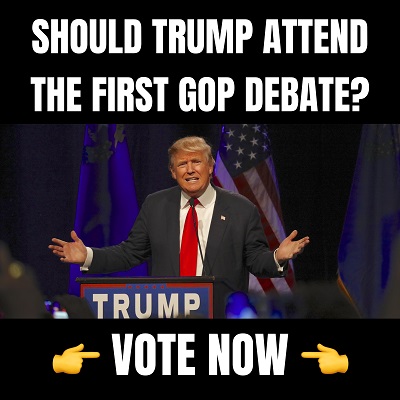 Under the Emergencies Act invoked by this week by Trudeau, law enforcement officials have the ability to arrest people for obstruction of roadways and disruptive behaviour within a no-go exclusion zone. They also have the power to seize vehicles and freeze the same bank accounts.
Well, former professor and current podcast host and author Jordan Peterson, speaking on the situation in Canada during an episode of his show titled "The Catastrophe of Canada," had this suggestion for how Canadians can limit their exposure to Trudeau's tyranny:
"I've been in contact with a reliable source within the Canadian military, and he told me today by email that if I had any sense I'd take my money out of the Canadian banks because the situation is far worse than I've been informed."
In sharing that, he's effectively telling his listeners "Pull your money out of Canadian banks. You can't trust the financial institutions."
And indeed they can't, as things in Canada have gone beyond the point of belief, as Peterson highlighted:
"This morning — you know I don't know what to make of all of this because it's happening so quickly. I can't believe the state to which the country has degenerated.
So let's talk about the bank. So here's what our prime minister did last week: He permanently destroyed 20 percent of the population's faith in the entire Canadian banking system and stained the Canadian banking system's international reputation, I would say, for decades."
Watch him here:
Peterson has a point, especially about pulling money out of those Canadian banks, banks that chose to go along with Trudeau's tyrannical order. As Global News reported at the time of the order:
The Canadian Bankers Association said in a statement Wednesday that, as with other financial service providers, banks will "need to diligently implement the required measures."
"Banks in Canada follow all applicable laws and regulations in carrying out their operations, in keeping with their commitment to protect the integrity of Canada's financial system," the association said.
That might have sparked a bank run. As Catalyst reported:
The announcement, however, may be having an unintended consequence. News reports say Canada's banks mysteriously went offline following Freeland's announcement.
"This week, five banks in Canada, the leading ones in the country, went offline out of the blue," TechStory reported Thursday. "They faced a major outage of almost five hours blocking access to their primary functions. Online and mobile banking facilities were said to be out, along with access to e-transfer for the customers."
[…]After all, people put their money into a bank for a reason: to keep it safe. If government bureaucrats can suddenly freeze your money because you gave a small donation to the "wrong" political cause, it creates an obvious incentive: take your money out and put it in a place where it is safer.
This would not of course be the consequence the Trudeau government was aiming for, but it very well may be happening nevertheless.
Perhaps Canadian didn't need to wait and hear Peterson's suggestion and went ahead and pulled their money out of the banks immediately on their own initiative.
Regardless, it remains a good suggestion, one that shouldn't be tempered by Trudeau's surrendering of his emergency powers: if he gained them so quickly, he can gain them again. The only way for Canadians, and indeed any that keep money in Canada, to keep their assets safe is to pull their money out of Canadian financial institutions and put it elsewhere.
By: Gen Z Conservative, editor of GenZConservative.com. Follow me on Parler and Gettr.
This story syndicated with permission from Will, Author at Trending Politics
Notice: This article may contain commentary that reflects the author's opinion.
---


Calling All Americans! Patriot Fetch is Conservative Breaking News Headlines every day, all day. Go to PatriotFetch homepage for daily Conservative news or look below for the next hot story!