Up until the last few months of the Trump Presidency, it appeared that Trump and Pence had a reasonably good relationship. Trump was the bombastic populist that drove the movement forward and built up energy in the movement while Mike Pence kept quiet and ensured the jittery, Conservative, Inc. donor class that all was well in the White House.
Then things started to break down, mainly because Pence wasn't willing to go out as far as Trump was to stop the radical left from…well the censors have determined that the "what" is what must not be named. So Mike didn't believe Trump's accusations of…Voldemort, and thus wasn't willing to flex his power and give Trump a chance of overcoming the…Voldemort.
As a result, the two didn't end on the best of terms, though Trump and the MAGA movement generally have kept the anti-Pence talk to a minimum, mostly because there are bigger problems to focus on than one Conservative, Inc. coward.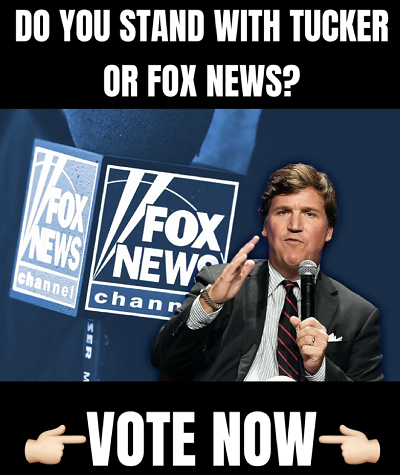 Well, Trump evidently couldn't let Pence's betrayal rest, so he launched a blistering, seemingly out of the blue attack on Pence in a recent statement, saying:
If the Vice President (Mike Pence) had "absolutely no right" to change the Presidential Election results in the Senate, despite fraud and many other irregularities, how come the Democrats and RINO Republicans, like Wacky Susan Collins, are desperately trying to pass legislation that will not allow the Vice President to change the results of the election? Actually, what they are saying, is that Mike Pence did have the right to change the outcome, and they now want to take that right away. Unfortunately, he didn't exercise that power, he could have overturned the Election!
And the thing is, Trump's probably right. Because of the way our system has been worked out, the VP technically could have used his power to reject the results and demand the states ensure it wasn't fraudulent. It would have been going out on a limb, sure, but was possible. But Pence didn't even try, so now we're stuck with President Brandon.
Further, while his statement was seemingly out of the blue, it wasn't really. Currently, the various factions of the GOP are angling for the 2024 nomination. Trump and DeSantis will have to settle which of them will run, but after that, they'll have to defeat the Conservative, Inc. candidate.
That candidate is almost certainly going to be Mike Pence, who bizarrely believes that he can win in 2024.
In the context of Mike's likely candidacy, Trump's statement makes more sense; he's knocking out the competition before it even has a chance, reminding the MAGA faction of what it lost because Mike didn't have as strong a spine as Trump.
Yes, Trump probably isn't over the 2020 election and almost certainly wants to relitigate parts of it. But this statement was more than that; it's a sign that he's thinking ahead to 2024 and is knocking his opponents off the board before they can even start playing.
By: Gen Z Conservative, editor of GenZConservative.com. Follow me on Parler and Gettr.
This story syndicated with permission from Will – Trending Politics
Notice: This article may contain commentary that reflects the author's opinion.
---


Calling All Americans! Patriot Fetch is Conservative Breaking News Headlines every day, all day. Go to PatriotFetch homepage for daily Conservative news or look below for the next hot story!