Sen. Scott, who recently took the media to task for mindlessly parroting the Clinton Campaign's talking points about Trump's "collusion" with Russia before and after the 2016 election, isn't the only one calling out the corporate press for its role in furthering the scandal.
The former president's son, Donald Trump Jr., recently appeared on Hannity with much the same message, ripping the press "clowns" for colluding with the Clinton Campaign to spy on President Trump and push the message that he was colluding with the Russians.
Watch him here: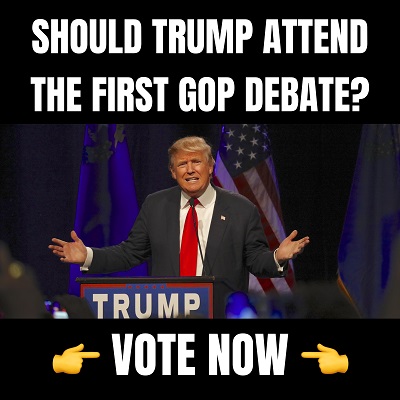 As you can hear in the video, Don. Jr takes the media to task for colluding with Clinton and then staying silent to keep the scandal hidden, saying:
"Three years of his presidency, 30 years for me under congressional testimony. The witch hunt never ends.
They still talk about Russia, Russia, Russia as though it's real, but the second Hillary Clinton's campaign lawyer gets indicted for lying, when they are working with a government tech agency that was not only monitoring candidate Donald Trump, but President Donald Trump, actually spying on the President of the United States, the media, who loved to talk about these conspiracy theories, have suddenly gone silent, Sean.
He then continued, explaining just how monumental this scandal is, echoing Trump's "worse than Watergate" remarks and saying:
Where is Bob Woodward? Because I heard, every time my father put out a tweet for the last five years, it's worse than Watergate.
Well, this actually is worse than Watergate. And yet all of those clowns are strangely silent. Just like our media."
Then, returning to the complicit corporate press again, Don. Jr. said:
"Because they can't run cover for this. They know they've been caught. Just like they're running cover for Justin Trudeau. And rather than talking about him acting like a despot and a tyrant, they are so busy doxxing people who donated $40 to the Freedom Convoy and to the truckers in Canada actually fighting for freedom. That's how sick, that's how discredited our mainstream media is right now."
Don. Jr. is right, much as the corporate press must hate to realize it and is surely trying to hide it. The corporate press droned on and on about Russia for years on end. Every time President Trump tried to do anything, the media would start yelling about how he was a Russian agent.
Yet it was all premised on a lie: those rumors were only there because of the Clinton Campaign's perfidy and espionage. All of those endless "intelligence community" statements and soundbites were based on washed, faux data meant to dishonestly discredit Trump.
And now that's all out there and the corporate press is remaining silent, unwilling to report the truth about what Hillary was up to and what her campaign did to destroy the average American's faith in the government and office of the presidency.
Hillary and her minions must answer for what they've done, but Don. Jr. is right in saying that the corporate press needs to be held accountable too.
By: Gen Z Conservative, editor of GenZConservative.com. Follow me on Parler and Gettr.
This story syndicated with permission from Will, Author at Trending Politics
Notice: This article may contain commentary that reflects the author's opinion.
---


Calling All Americans! Patriot Fetch is Conservative Breaking News Headlines every day, all day. Go to PatriotFetch homepage for daily Conservative news or look below for the next hot story!