What's the defining feature of the Never Trumper RINOs that make up about 0.1% of the American population but an outsized chunk of the GOP's Congressional representatives and media figures? A detachment from reality.
Despite the fact that Trump got even more conservative priorities put into action than Reagan, despite the fact that he showed the left to be full of crazies that hate America, despite the fact that he daily took the blows of the left so that we wouldn't have to, the RINOs still hated him because he occasionally said uncouth things on Twitter.
Focused more on form than substance, they're obviously detached from reality and have no idea how to fight and win a modern political battle.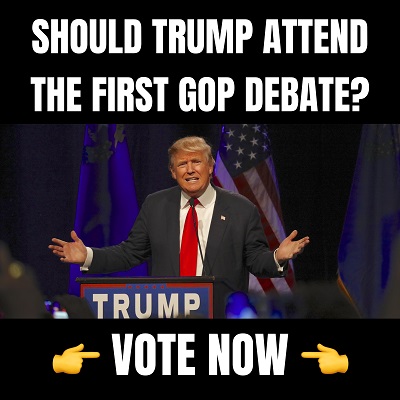 Perhaps worst among them is RINO Rep. Adam Kinzinger, who has hated Trump from the start and seemingly done everything possible to try to stop Trump and the MAGA agenda from winning. He voted to impeach Trump, sits on the January 6th Committee, and routinely uses his platform to attack Trump and the MAGA movement.
Yet Kinzinger the delusional RINO thinks that running against Trump in 2024 would be a good idea. In fact, he said, during an interview with the far-left Huffington Post, that he welcomes the opportunity.
Speaking on that, Kinzinger first said that he might run for president in 2024, as if that would be anything other than a complete and total waste of donor money. Reporting on that, the Huffington Post reports:
"So, I look at it this way," he began after I asked him about this. What followed was the boilerplate response from someone who's mulling things behind the scenes: "I'll make a decision when we get there, if there's a need and a desire. It's truly not anything I'm planning right now, but I'm not going to rule it out," he said, his voice rising in such a way at the end that suggested this was supposed to be the main takeaway. "Look, if we're in a position, if it's just terrible candidates and the country's in a worse place? Maybe. But there's no grand plan right now."
In other words, he plans on running if he sees any opportunity to do so. Perhaps he and Larry Hogan can battle it out for the RINO vote in the little leagues while the real candidates fight for the MAGA vote.
In any case, it was then that Kinzinger said the most ridiculous thing in the interview, which is that he'd "love" to fight Trump in the primary and that "it'd be fun." Speaking on that, he said:
"I would love it. I really would. Even if he crushed me, like in a primary, to be able to stand up and call out the garbage is just a necessary thing, regardless of who it is. … I think it'd be fun."
It would not be fun. He'd be crushed like a bug under Trump's heel like Jeb! was during the 2016 race. But then again, RINOs are known for being delusional, so maybe Kinzinger does really think it'd be fun.
By: Gen Z Conservative, editor of GenZConservative.com. Follow me on Parler and Gettr.
This story syndicated with permission from Will, Author at Trending Politics
Notice: This article may contain commentary that reflects the author's opinion.
---


Calling All Americans! Patriot Fetch is Conservative Breaking News Headlines every day, all day. Go to PatriotFetch homepage for daily Conservative news or look below for the next hot story!