Between the Durham bombshells, the FEC fines on Clinton and the DNC, and other reports regarding the 2016 election and its aftermath, a larger and larger chunk is waking up to the fact that the Russia hoax is, in fact, a hoax and that Trump was not a Russian spy but rather someone unfairly framed by a vicious coterie of enemies.
Many Americans knew that from the start and grasped that the Steele Dossier, "pee tape," and all those other ridiculous Russia claims were lies, but many others did not. RINOs in the GOP, liberals, Clinton die-hards, those who bizarrely trust the "national security" establishment, and many others fell for the hoax, believing the lie that Trump was a Russian agent of some sort.
Well, during an appearance on Newsmax, Senator Rand Paul ripped into all those who pushed that ridiculous lie, tearing them apart by making a joke that they're the ones who need to be investigated for Russia ties and saying: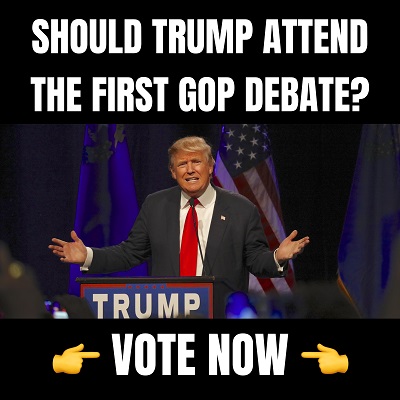 "Maybe we should get a special prosecutor. Maybe we need to spend about $100 million investigating Putin's contributions to the green alarmists in our country.
"I don't know if it's true. But can you imagine, there's probably more truth to that than any of the BS they put forward about trying to connect the Russians to the Trump campaign."
Watch him here:
Accusations about Russian funding of anti-fossil fuel groups have been around for years. https://t.co/EGVIKhZmjo

— ThePoliticalInsider (@TPInsidr) March 31, 2022
The Daily Caller, reporting on the context behind Senator Paul's joke, notes that:
Environmental groups opposed the Keystone XL pipeline and have also pushed for restrictions on oil and gas drilling. Many environmentalists also opposed hydraulic fracturing, or fracking, claiming it contributed to climate change and harmed water supplies. Critics say these efforts, coupled with current Biden administration policies, contributed to high oil and gas prices, which means more revenue for the Russian government.
Of course, Senator Paul's comment about the green groups was a joke, not a statement of fact.
Though Russian energy companies might benefit from American refusals to dig more wells and pump more oil, there are currently no known ties between Russia and environmentalist groups, again according to the Daily Caller.
However, while there are no proven ties between the Russians and American environmentalist groups, rumors have circulated that the two are in cahoots. As the Political Insider notes:
The Hill notes that two Republican [congressmen] wrote to Treasury Secretary Mnuchin in 2017, and of the letter, "Importantly, their letter connected some of the dots highlighting Russia's covert efforts to fund various environmental organizations that were trying to limit or end U.S. hydraulic fracturing, or fracking, for shale gas and oil."
That may or may not be an accurate accusation, but, whether true or not, it makes Senator Paul's joke all the more on the nose. There's no change we'll treat the environmentalist groups like Trump was treated despite the phantom ties between them and Russia being just as real, if not more so, than the ties between Trump and Russia. Yet the leftists did treat Trump that way, showing their bias and exposing how unfairly Trump was treated.
By: Gen Z Conservative, editor of GenZConservative.com. Follow me on Parler and Gettr.
This story syndicated with permission from Will, Author at Trending Politics
Notice: This article may contain commentary that reflects the author's opinion.
---


Calling All Americans! Patriot Fetch is Conservative Breaking News Headlines every day, all day. Go to PatriotFetch homepage for daily Conservative news or look below for the next hot story!