Biden recently traveled to the West Coast and, while in Seattle, gave a speech. Predictably, when he arrived in the town, there were a number of patriots chanting "Let's Go Brandon," despite the potential risk in doing so in a city so overrun by leftists.
But, while those chants might have been predictable, one of the protesters went above and beyond in an attempt to mock the president. Watch that here:
Outside of Biden's second speech in Washington, a woman holding a large Easter bunny costume head shouted WHERE'S THE BUNNY as the motorcade arrived and then, naturally, "let's go Brandon" as she walked along once it rolled in.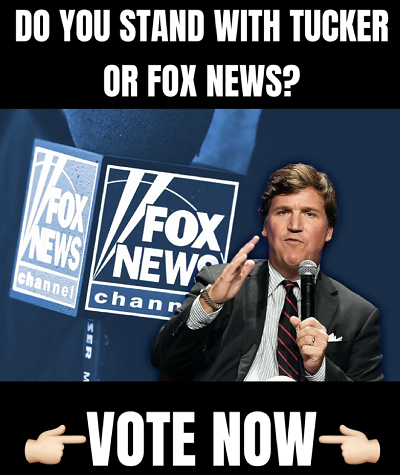 Outside of Biden's second speech in Washington, a woman holding a large Easter bunny costume head shouted WHERE'S THE BUNNY as the motorcade arrived and then, naturally, "let's go Brandon" as she walked along once it rolled in. pic.twitter.com/fcsP0dDy6O

— Josh Wingrove (@josh_wingrove) April 22, 2022
Yes, they both jokes about the Easter bunny that seemed to be directed Biden around during the Easter egg roll event at the White House and started chanting "let's go Brandon." Amazing! That's an Easter Bunny I can believe in.
While in Seattle, Biden gave speeches both on Earth Day and on lowering prices. The Earth day speech was the usual nonsense about electric vehicles and such, the same tired talking points that Democrats stick to and he can't deviate from without looking even more a fool than usual.
Then there was the lowering costs speech, one full of rambling and devoid of him taking responsibility. As an example of his mindless rambling, here's what he said about colleges:
And I want you to know, though, that we know and I know firsthand — my wife is an English professor and teaches writing as well — the number of students who come back to schools like this and the community college where Jill teaches, Northern Virginia Community College, are coming back having not been in school for a long time, many times. 
They're coming back because they want to better their lives, breaking their necks to get here.  Some of them — and they're — the average age of my wife's students is 28 years of age.  That's the average age.  People coming back from — coming through difficult circumstances they find themselves in.  And back east, a number of immigrant families coming through.
And the cost is still — no matter how the states try to control it, it still matters.
"Thank you Joe, very cool" as Trump might say. Then, on the topic of medical care and inflation, here's what Biden had to say:
Four out of five Americans can find quality coverage for under $10 a month on the Affordable Care Act.
We made it cheaper to purchase the premium plans under the Affordable Care Act.  The average family today, since we passed that law in our administration, are saving $2,400 on their annual premiums and getting better coverage. 
That's $200 savings every month, allowing them to have more money available for other needs in their lives with inflation, with Putin's gas tax, with their groceries because of the loss of access to the wheat fields in Russia and in Ukraine, prescription drugs, and other necessities.  That $200 can make a difference in a month.
The bottom line is this: The Affordable Care Act is stronger now than it's ever been.  And we're strengthening it even further.
He might as well be cheering the 6 cents less we're spending on hotdogs, or were on the Fourth of July. He took zero responsibility and spewed a bunch of nonsense about Obamacare. Here's what Heritage reports the Affordable Care Act really did:
Obamacare Doubled the Cost of Individual Market Health Insurance
As Table 1 shows, the national average monthly premium paid in the individual market in 2013 was $244, while by 2019 it was $558—more than doubling (a 129 percent increase) from 2013 to 2019. In contrast, over the same period, the average monthly premium paid in the large-group employer market increased by only 29 percent—from $363 in 2013 to $468 in 2019. (For comparison purposes, we applied the same analysis to the MLR data for the large-group employer market).
So thanks, Obama and Biden. That'll help stave off inflationary pressures on the wallet!
By: Gen Z Conservative, editor of GenZConservative.com. Follow me on Parler and Gettr.
This story syndicated with permission from Will, Author at Trending Politics
Notice: This article may contain commentary that reflects the author's opinion.
---


Calling All Americans! Patriot Fetch is Conservative Breaking News Headlines every day, all day. Go to PatriotFetch homepage for daily Conservative news or look below for the next hot story!