Psaki's time in the White House might be ending, though it seems likely that we'll still get clips of her on NBC that we can make fun of, but Fox News' White House Correspondent, Peter Doocy, isn't letting her go on a high note.
Rather, he's taking her to task on each and every issue he still can, doing his best to drive points home and doing so with an absolute vengeance.
It really is quite fun to watch, particularly when you can see him, like a highly skilled fly-fisherman, twitching the line and slowly convincing her to bite, and then striking with all due force and setting the hook brilliantly.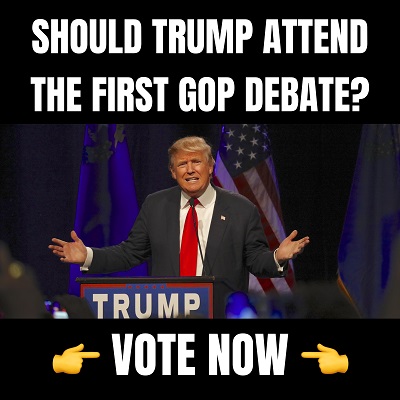 Such was the case last week, when Psaki tried denying past comments but Doocy, who had tricked her into that denial, had brought the receipts and was able to catch her in a lie. It was awesome. Watch that here:
That video, from the May 4th press briefing, is of course about abortion, a topic on which Joe's opinions seem to shift with the political wind despite him theoretically being a "strong Catholic".
Doocy, as could be expected from someone of his talent, was strategic about catching Psaki in the lie.
First, he gave her a relatively easy win, seeming to back down without too much of a fight and getting her confidence up.
To do so, he asked about a tangentially related topic, saying "The President said today: "What happens if you have states change the law saying that children who are LGBTQ can't be in classrooms with other children?"  What is he talking about?"
Psaki responded by saying "Well, I think, Peter, we've seen extreme laws that target LGBTQ families, their kids across the country. And I think what he's saying is: We don't know what they're capable of, given what they've already done to date."
Doocy, pushing back a tad so she wouldn't get too suspicious, then followed up, asking "Which state is trying to segregate LGBTQ children in the classroom?"
Psaki, sensing an opportunity to go after the GOP without restraint, said "Well, I think we've seen laws that are incredibly discriminatory.  That's what the President is referring to and the fact that he doesn't know what additional steps could be taken by extreme wings of the party that would rather divide rather than work on issues that the American people actually are focused on and actually are impacting them."
Then, Doocy changed course once he'd gotten her confidence up, switching to the real topic of importance: abortion. Asking about that, he started with a relatively tame opening question, asking "So, another one about abortion. Why is the President talking about the judgment to choose to abort a child?"
Psaki, overconfident from Doocy backing down so easily on the last issue, jumped into that issue with both feet, saying "Well, the President's view on a woman's right to make choices about her own healthcare is well known, well documented, well stated."
Hook set. With that, Doocy fired back, having brought receipts and ready to fire back with Slow Joe's actual words. Responding, he said "He said "abort a child." Is that —"
Psaki, without a real response, interrupted before Doocy could quote Biden more ore do anything else, saying "I understand, Peter. But what I'm telling you is what his position is."
Then Doocy got ready to wallop Team Biden even better, asking "And how can you guys say this is not a political issue when the President's statement about this talked about getting pro-choice officials elected?"
Psaki, not remembering what she had said, asked "Did I say it's not a political issue?"
Indeed she had, and Doocy, hook fully set, had caught her. Responding, he said "Yes.  You actually said, "Some call it a political issue.  It is not" — aboard Air Force One."
He got her! Psaki, struggling to respond well, said:
Well, because the vast majority of the public believes that this should not — that this should not be overturned, meaning I meant to say it's not a partisan issue, and I don't think it is.  There are many Republican and independent women, men across the country who do not believe the Supreme Court should overturn a woman's right to make choices about her own healthcare.
In fact, only 30 percent in recent polls thought they should.  So, that's what I'm referring to.
That's how it's done. Doocy brought receipts and strategically caught Psaki in a lie. Brilliant!
By: Gen Z Conservative, editor of GenZConservative.com. Follow me on Parler and Gettr.
This story syndicated with permission from Will, Author at Trending Politics
Notice: This article may contain commentary that reflects the author's opinion.
---


Calling All Americans! Patriot Fetch is Conservative Breaking News Headlines every day, all day. Go to PatriotFetch homepage for daily Conservative news or look below for the next hot story!