Mark Esper briefly served as Secretary of Defense under Trump and is now trying to cash in on that experience by writing a book about it and promoting that book in a shameless media tour around the country in which he's making claims about Trump to draw in media attention and get people to buy his book.
It's the expected sort of thing for a swamp dweller like Esper–just look at what former AG Bill Barr was up to (the exact same thing) when he released his book–but it's disgusting nonetheless and his claims are obviously there to draw attention to his book rather than to give America any warning about the bad orange man.
In any case, the hosts on ABC's "The View" decided to bicker over whether Esper did enough to warn Trump about the bad orange man or if he should have spoken up earlier about the supposed danger in the White House, with Sunny Hostin and Alyssa Griffin fighting about the issue in a contentious part of the show.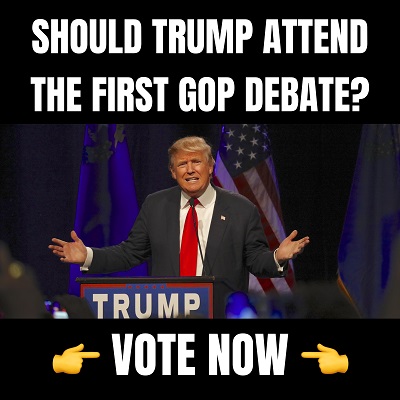 Sunny Hostin, after kicking things off by saying that Esper "should have said something", went on to attack him as a coward and hit him for raising the sultry claims just to sell his book, saying:
"I think this is a cowardly action. I'm tired of this ridiculous apology tour. I'm sorry, Alissa. I'm sick of it! I'm sick of people now coming out and trying to sell a book. And he is even speaking now is because he's trying to make money. I don't, I think that is cowardly. I think it's despicable.
"And I completely agree with Joy. It's his new memoir, which, by the way, came out today. And that's why we're hearing about this. The other thing that is just fascinating to me is that we have true heroes, true patriots like Alexander Vindman, who testified during the 2019 impeachment and told us what happened with [redacted], a country that is now being mercilessly attacked by Putin…"
Then, turning to Griffin, Hostin went on the attack against Esper by name and made it personal, saying:
And I'm sure your former boss, who you're so proud of, knew all about [redacted]. Knew all about what was going on, and said nothing.
Griffin then tried to fight back, saying "This is an accusation I need to make a response to. My boss, Secretary Esper, fought to get aid released to [redacted]. He was who stuck it to Donald Trump and got that aid ultimately released."
But that quickly turned into a fight over whether Esper testified against Trump during the impeachment hearings, with the two going back and forth until Sunny lost it and yelled "He doesn't get a pass!"
Griffin refused to go along with it and continued to defend her former boss, saying "And listen it's not about a pass so much as I, if… The idea that everyone have good faith should have just stepped down while Trump was still the commander in chief…"
Joy Behar then jumped in and said that stepping down wouldn't have been enough and the trio went back to bickering with Sunny Hostin bringing a ridiculous end to things by saying "Maybe January 6 would not have happened had he spoken up to stop this!"
It's good that they savaged Esper, who's shamelessly trying to sell books and profit off a presidency he did nothing to help. But the premise of the fight is ridiculous: they're acting as if Trump was a crazed dictator, which he obviously wasn't. Esper is in the wrong not because he didn't openly work against Trump, but because he didn't do enough to help him.
By: Gen Z Conservative, editor of GenZConservative.com. Follow me on Parler and Gettr.
This story syndicated with permission from Will, Author at Trending Politics
Notice: This article may contain commentary that reflects the author's opinion.
---


Calling All Americans! Patriot Fetch is Conservative Breaking News Headlines every day, all day. Go to PatriotFetch homepage for daily Conservative news or look below for the next hot story!