How should GOP officials in power right now respond to Slow Joe and his demented diktats? According to Keri Lake, the Trump-backed Arizona gubernatorial candidate, she'd respond by refusing to obey his demands, but not following the senile president's anti-American orders.
She said as much when speaking to Fox News Business host Maria Bartiromo on "Sunday Morning Futures", saying:
"I'm not going to take orders, though, from an illegitimate president like Joe Biden. Arizona is going to do things the Arizona way."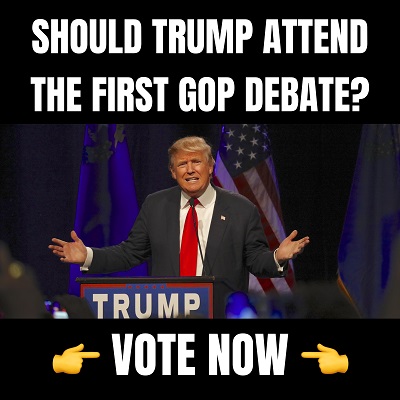 That comment came as the program ended, so Bartiromo was unable to respond to Lake and either agree that that's the proper course of action or warn her to tap the brakes.
Lake's comment about refusing to obey Biden's orders came after she both described the massive problem that is the illegal immigration crisis and then cast doubts on the validity of his election, saying:
"We have a priority with our elections. When I get elected, we're going to go through that forensic audit, we're going to fix every problem we have with our elections down here and make sure they are secure and honest for our future generations in every election going forward."
While Lake's comments might come as a shock to some given that they're close to an advocation of nullification or secession, they're hardly as far outside of the public discourse as the left will inevitably paint them as.
Democratic Governors vowed to disobey President Trump, for example, and in fact did so on immigration issues and Covid issues. For example, describing the legality of blue state intransigence, the Brookings Institution, a left-leaning think tank, said:
Yesterday, President Trump declared his intention to stage a resurrection for the U.S. economy – just in time for Easter Sunday. As he spoke, 17 governors across the country had placed their states on total lockdown, and another 11 had imposed such orders on the hardest-hit portions of their states, setting up a potential test of wills between them and the federal government.
Can President Trump order them to change course? The short answer is no, unless he wants to disregard the Constitution.
The same Brookings article noted that the basis for that is the 10th Amendment, which provides that "The powers not delegated to the United States by the Constitution, nor prohibited by it to the States, are reserved to the States respectively, or to the people" and quotes UT law professor Bobby Chesney as saying that because the states are independent entities, the feds "cannot coerce the states into taking actions to suit federal policy preference."
Further, even RINO Rep. Dan Crenshaw has called for Republicans to ignore radical leftist Covid policies, saying, for example, "Are you people trying to start a full on revolt? Honestly what the hell is wrong with Democrats? Leave people the hell alone. This is insanity."
Are you people trying to start a full on revolt? Honestly what the hell is wrong with Democrats? Leave people the hell alone. This is insanity. https://t.co/jmmjWdZscy

— Dan Crenshaw (@DanCrenshawTX) September 9, 2021
So, while Lake will certainly be attacked for her comments, all sides of the spectrum have made similar arguments before, even if open declarations of refusal to comply have been rare so far.
By: Gen Z Conservative, editor of GenZConservative.com. Follow me on Parler and Gettr.
This story syndicated with permission from Will, Author at Trending Politics
Notice: This article may contain commentary that reflects the author's opinion.
---


Calling All Americans! Patriot Fetch is Conservative Breaking News Headlines every day, all day. Go to PatriotFetch homepage for daily Conservative news or look below for the next hot story!