If there's anyone who can make slow Joe Biden look like only the second most brain-dead person in the White House and Democratic Party, then it's the vapid veep, Vice President Kamala Harris. Known for giving "word salad" speeches in which she speaks much but says little, Kamala has a way of looking like a complete ignoramus.
Such was the case yet again when she attempted to speak about the internet during a speech about fighting online harassment, saying, in a much-derided part of her speech, that "Well, the internet is an essential part of life in the 21st century. Can't get around it! Can't get around without it!"
Watch that here: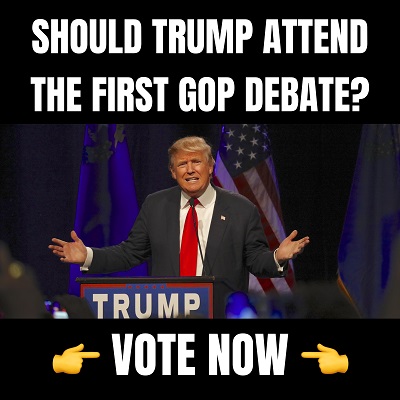 Thank you, Kamala, very cool!
While Kamala looked the fool in that part of her speech, the rest of it was even worse, not because she sounded as vapid but because her hand wringing and peal-clutching over people being mean on the internet is a clear attempt to give the government more power to regulate speech on the internet in the name of combatting "homophobia" or "stopping Asian hate" or whatever other "current thing" gives them the cover to censor.
At one point, for instance, Kamala gave a long summary of how mean people are on the internet, saying:
One in three women under the age of 35 report being sexually harassed online. Over half of the LGBTQ+ people in our country are survivors of severe harassment.
Nearly one in four Asian Americans report being called an offensive name, usually motivated by racism — being called an offensive name online. And Black people who have been harassed online in our country are three times more likely to be targeted, again, because of their race.
No one should have to endure abuse just because they are attempting to participate in society.
Of course, the impact of this abuse extends beyond the ability to use Internet — the Internet system and the power of the Internet — without fear. It's beyond that. In many cases, cyberstalking have serious mental health consequences for its victims, sometimes leading to self-harm, sometimes leading to suicide.
Continuing and describing how some people involved in horrific acts are radicalized by the internet (while cherry picking examples, ignoring ones unhelpful to her cause such as the case of Frank James, a black nationalist that hated whites and shot up a New York subway), Kamala said:
And we continue to see how some acts of mass violence — the most recent included — have followed expressions of online hate and abuse.
The white supremacist who murdered 10 Black people in Buffalo, New York, was first radicalized, by all accounts, online.
And after the massacre of 19 children — 19 babies — and 2 teachers in Uvalde, it was revealed that the shooter had threatened to kidnap, rape, and kill teenage girls on Instagram. One of the girls he harassed described the abuse, I quote, as "just how online is." Think about that. Hate has become so common on the Internet that, as a society, it's kind of becoming normalized, and for users, some might say unavoidable.
What's the point of all that? To give the government the power to censor speech to stop the vague concept of "hate", by which Kamala and her cronies mean dissident viewpoints.
She even said that out loud at the end of her speech, saying:
This task force, then, will tackle a threat that has been far too real for far too many people for far too long.  And the recommendations of this group and the extens- — extended group of experts and those who have been advocates in this space for so long — the collective work — will help modernize the federal government's response to violence against women and people of all genders.  It will lead to more evidence-informed policies and interventions.  And it will support more federal funding to address online harassment and abuse, including grants to train law enforcement and prosecutors. 
 
It is incumbent on all of us — government, local law enforcement, and the tech sector — to respond to the task at hand with a sense of urgency. 
By: Gen Z Conservative, editor of GenZConservative.com. Follow me on Facebook and Subscribe to My Email List
This story syndicated with permission from Will, Author at Trending Politics
Notice: This article may contain commentary that reflects the author's opinion.
---


Calling All Americans! Patriot Fetch is Conservative Breaking News Headlines every day, all day. Go to PatriotFetch homepage for daily Conservative news or look below for the next hot story!