Chesa Boudin, the son of a Weather Underground terrorist and committed leftist radical, was recently ousted from his job as San Francisco's District Attorney by furious residents, sick and tired of the anarchic regime he had created, one that seemingly empowered criminals and left law-abiding residents to pick up the pieces.
Unsurprisingly, he failed to look in the mirror and see that he had only himself to blame for going too far even for the leftist residents of San Fransisco, instead blaming "right wing billionaires" for his humiliating defeat in a recall election.
Speaking on that loss in a concession speech acknowledging his defeat, Boudin claimed that "the right-wing billionaires outspent us three to one," then went on to say that those phantom rightist billionaires "exploited" residents of his city and "took advantage an environment in which people are appropriately upset."
He did not admit that his policies created such an environment but instead gave a sorry excuse for why he lost, saying "They created an electoral dynamic where we were literally shadowboxing."
He also indicated that his fight to bring lawlessness under the guise of leftism to San Fransisco wasn't over, saying "This was never about one vote count. It was never about one election night party. This is a movement, not a moment in history."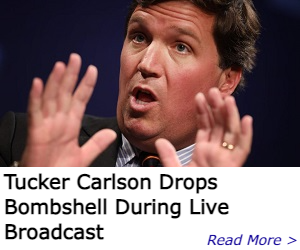 Additionally, when speaking to the Guardian about the recall election, Boudin remained true to form and attacked conservatives and police officers, saying:
"This is a Republican- and police union-led playbook to undermine and attack progressive prosecutors who have been winning elections across the country.
"The playbook involves delegitimizing and fear-mongering and recalling. It's a tactic being used by folks who are increasingly unable to prevail in elections when they put forward their views about public safety and justice."
Others had a very different interpretation of what happened.  San Francisco Chronicle columnist Heather Knight, herself no radical right winger or vicious reactionary of the sort Boudin imagines cost him his DA job, pointed out that San Fransisco's residents voted him out because they want a city that works rather than one overrun with criminals, saying:
San Francisco voters who ousted District Attorney Chesa Boudin from office on Tuesday share a common trait. No, they're not all closet conservatives conned by rich people into thwarting national criminal justice reform — despite what Boudin's supporters have said ad nauseam, like that old Chatty Cathy doll that repeats the same phrase every time you pull her string.
They're simply angry. Steamed. Pissed off. Tired of ideology taking precedence over real, nuts-and-bolts progress. Fed up that nothing related to city government seems to be working. Frustrated that this city with so much potential isn't remotely living up to it. Irate that a city with so many built-in advantages — wealth, beauty, diversity, creativity, smarts — is so much less than the sum of its parts.
While the fever dream version of the right the left imagines exists certainly doesn't, Boudin and his side of the left were handed a humiliating defeat by even the far-left voters in San Fransisco, which is cause enough for celebration.
By: Gen Z Conservative, editor of GenZConservative.com. Follow me on Parler and Gettr.
This story syndicated with permission from Will, Author at Trending Politics
Notice: This article may contain commentary that reflects the author's opinion.

My Pillow Coupon Code = ILMF
Tap Here and Use It!
---


Calling All Americans! Patriot Fetch is Conservative Breaking News Headlines every day, all day. Go to PatriotFetch homepage for daily Conservative news or look below for the next hot story!