Joe Rogan might always call himself a liberal on his show, saying that the help welfare provided his family during his childhood makes him support those policies, but he's far from being a blind ideologue or partisan hack.
Such could be seen on his Instagram yesterday, when he posted this hilarious video of Biden (click the link for the post, the video below is the same video as posted but not the post itself):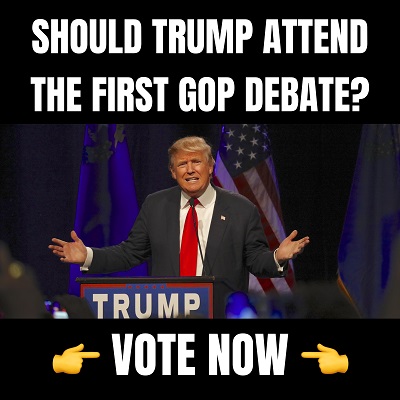 As Biden says in the video, "America's a nation that can be defined in a single word: Asfutmsifsldkfsldfkf".
So brilliant stuff from Slow Joe. He sure has a way with words, just like Joe Rogan.
Some of the replies to Rogan's post were hilarious. Here are two of the best:
"And that thing is in control of nukes, this actually scares me"
"How the two ladies could keep a straight face in that moment is beyond me…"
Rogan himself simply included the caption "🇺🇸🇺🇸🇺🇸❤️❤️❤️🌈🌈🌈"
This isn't the first time that Rogan has shared a Joe Biden meme on Instagram. He also did so after Biden fell off of his bike, posting a funny meme of Biden trying to sit up after falling down with him, Rogan, photoshopped into the image holding a microphone like he does when interviewing UFC fighters, with the photoshopped image being the famous one of him interviewing Connor McGregor.
During a podcast from around the time of the bike fall, Rogan also joked about Biden's legs, a possible reference to Biden's Cornpop story in which he said the black kids liked feeling his leg hair, saying:
"Yeah, Biden has nice legs, don't hate… That's why I'm kind of amazed that he falls down so much, because if you look at his legs, they look pretty sturdy… Like if a 20-year-old guy falls like that, it is not as funny as a 79-year-old guy falling like that."
Rogan is not, however, a Trump supporter. He recently announced that he has repeatedly rejected attempts to have Trump on the show, saying that he doesn't like Trump and doesn't want to help him. In his words:
"The Trump era is also going to be one of the weirder times.
"When people look back historically about the division in this country, he's such a polarizing figure that so many people felt like they could abandon their own ethics and morals and principles just to attack him and anybody who supports him because he is an existential threat to democracy itself.
"I'm not a Trump supporter in any way, shape or form. I've had the opportunity to have him on my show more than once — I've said no, every time. I don't want to help him. I'm not interested in helping him."
Rogan did, however, suggest that he thinks Trump can win in 2024 in the same podcast, saying:
"Well, he's running against a dead man, you know? I mean, [Joe] Biden shakes hands with people that aren't even there when he gets off stage. I think he's seeing ghosts. You see him on Jimmy Kimmel the other day? He was just rambling. I mean, he's — if he was anyone else, if he was a Republican, if that was Donald Trump doing that, every fucking talk show would be screaming for him to be off the air."
By: Gen Z Conservative, editor of GenZConservative.com. Follow me on Facebook and Subscribe to My Email List 
This story syndicated with permission from Will, Author at Trending Politics
Notice: This article may contain commentary that reflects the author's opinion.
---


Calling All Americans! Patriot Fetch is Conservative Breaking News Headlines every day, all day. Go to PatriotFetch homepage for daily Conservative news or look below for the next hot story!