Things went predictably terribly for Biden's beyond awful press secretary when she was pressed by a reporter that refused to back off over the nature of Biden's student loan debt forgiveness plan.
That happened because the reporter called her and the Biden regime generally on the obvious flaw in the messaging being pushed by her and Team Biden, noting that she kept claiming that the plan is fiscally responsible but that she couldn't say how it could be pair for, making the "fiscally responsible" line seem fishy.
Things kicked off in a tense manner from the start, with the reporter noting just that and calling her out on how little information about how the plan will be paid for has come out, asking: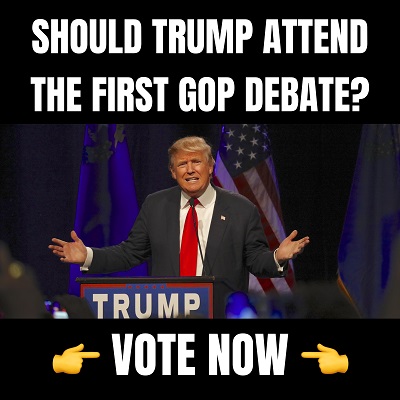 You — you said said a couple of times that this is a fiscally responsible way of doing this. But can you explain a little bit about how you guys think it is fiscally responsible? Because you can't say how much it's going to cost. You can't say exactly how it's going to be paid for. And you can't say exactly who is paying for the cost.
I get how you're arguing that it helps certain populations, but how is it fiscally responsible?
Predictably, the perennially unprepared press secretary had no idea how to answer and was completely unable to respond, stuttering her way through a halting, unhelpful answer and saying:
I mean, the way that — the way that we are talking about it and what we're trying to say is we — the — the actions that we have taken — and you see this with the way that the deficit has been reduced. We have taken just the last 19 months. I see that look that you're giving me there.
The reporter then pressed yet again, asking her how the plan could be fiscally responsible in a clear attempt at pressing her into giving a real response.
She refused, of course, using the "fiscally responsible" buzzword but then not really giving any helpful information, saying:
Right. It gives us — no, no, no, no, no. We're — we — I mean, we see this — we do not see this as irresponsible. We see this as a fiscally responsible, balanced approach to doing this. And I remember people have said, "Why don't you do 50,000?" We don't want to do that because we want to make sure that we do this in a fiscally responsible way.
Again, not pleasing everyone but making sure that we keep that promise but also do it in a smart, fiscally responsible way. Again, I'm going to use that word because that is what our process has been. And I use the example of the — of the 350 billion in deficit reduction and the 1.7 trillion reduction in deficit with everything that we've been able to do. The American Rescue Plan, right?
The Bipartisan Infrastructure Legislation, and we are still, by the end of this fiscal year, will be at $1.7 trillion in deficit. All of those things matter. And — and that's the way that we look at it. I'm going to take one more.
The reporter pressed again but, as could be expected, KJP refused to give a real answer and instead just muttered that the administration was taking it "very seriously" and then moved on, obviously hoping to escape the very direct line of questioning about something she obviously didn't want to answer.
The fight over "fiscal responsibility was happening because Rahasmuti, introducing the plan before the press pool, had said:
The President's goal was to do something that he thought was fair, responsible, and consistent with his commitment to fiscal responsibility. And the conclusion was that following through on his campaign commitment, doing $10,000 for most borrowers, and then adding this additional $10,000 for Pell recipients, which, it should be noted…
[…]So we thought this was a fair and equitable thing to do. It was fiscally responsible. And the combination of those factors is why we arrived at this ultimate outcome.
So Team Biden wants the phrase in your mind when you hear "student debt forgiveness" to be "fiscally responsible," yet it, predictably, has no reason for you to actually think that way. Classic.
By: Gen Z Conservative, editor of GenZConservative.com. Follow me on Facebook and Subscribe to My Email List
This story syndicated with permission from Will, Author at Trending Politics
Notice: This article may contain commentary that reflects the author's opinion.
---


Calling All Americans! Patriot Fetch is Conservative Breaking News Headlines every day, all day. Go to PatriotFetch homepage for daily Conservative news or look below for the next hot story!