Congressman Keller of Pennsylvania recently appeared on Fox News Channel to skewer President Slow Joe Biden's student loan debt forgiveness plan, an obvious handout and payoff to those he's trying to motivate to vote for his party come this November.
That Congressman Keller did brilliantly, blasting the plan as not being the American dream and using his own experience as someone who worked hard to overcome poverty and go to college as the background for his criticism of the government paying off people's loans.
Beginning his takedown of the plan, Congressman Keller first explained his own experience with rising out of poverty to go to college, saying:
"Well, I do think there will be legal challenges, but I think it's more important to take a look at this and in my experience, as you mentioned, I was a poor kid, I couldn't afford to go to college. In fact, I wanted to go to college, I took the college preparatory classes in high school. I went to work."
After explaining his own background of having to struggle and overcome to make it to college, Congressman Keller explained what we need to focus on and then skewered the plan to hand the debt expense to those who didn't sign up for it, saying: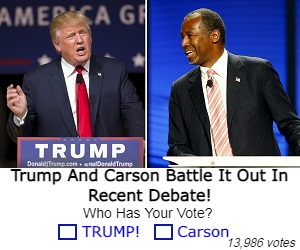 "We need to focus on how they get educated, more than how they get education, but what they learn and how they learn it. We all learn differently and to take college debt from people who signed up for it and give it to those who did not is not the American dream.
"The American dream is if you work hard, you can succeed in America. I'm proof of that, and you know, I want everybody to have opportunity."
But, of course, that's not what the lefties want. They'd rather not have to work and still get to reap all the benefits that would otherwise come only with hard work.
Showing that was a deranged leftist student at Kent State who, far from discussing how to personally work hard and overcome struggles, decided to go on a tear about how even the thousands upon thousands of dollars being handed to him and others like him weren't enough, saying:
"That is like a big relief, you know. Because in your junior year they are starting to stack up and it is just good to see that that number will come down and I will graduate with not as much debt. This is what Biden was promising.
"He kind of underdelivered on this. He promised full student loan forgiveness for people in state colleges. So it is just a start for me. Like voting for Biden when it was my first election. So seeing him actually deliver a little bit on some of his promises, I think he's been pretty weak in that so far."
The entitlement and ungratefulness should be astounding but, sadly, it's just what's expected of the young socialists running around America's universities now.
By: Gen Z Conservative, editor of GenZConservative.com. Follow me on Facebook and Subscribe to My Email List
This story syndicated with permission from Will, Author at Trending Politics
Notice: This article may contain commentary that reflects the author's opinion.

My Pillow Coupon Code = ILMF
Tap Here and Use It!
---


Calling All Americans! Patriot Fetch is Conservative Breaking News Headlines every day, all day. Go to PatriotFetch homepage for daily Conservative news or look below for the next hot story!