As if the raid on Mar-a-Lago weren't enough to show people the preference for Stalinist tactics of the Biden regime, his jackboots in windbreakers, also known as FBI agents, are now raiding dozens of Trump allies around the country. Mike Lindell was targeted. Steve Bannon was targeted. Dozens of others were told to hand over personal communications by Biden's DOJ.
In other words, it's a full-court press on the opposition. Or, as Tucker Carlson showed it during a recent segment of his hit Fox News Channel show, "a full-blown political purge." Watch him discuss that here:
Tucker Carlson Tonight obtained subpoenas from Biden's DOJ to Trump allies demanding personal communications. pic.twitter.com/GQfHvTQWqI

— The Post Millennial (@TPostMillennial) September 13, 2022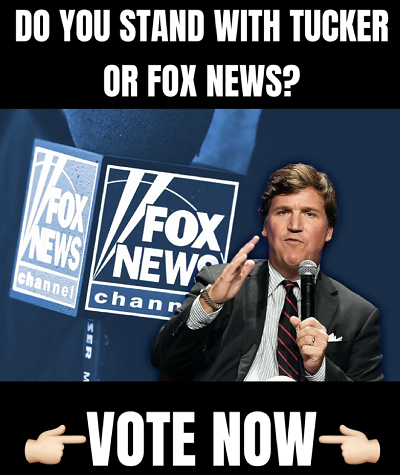 As you can hear in the video, Tucker used a subpoena sent out from the DOJ that his show has obtained, characterizing it as both "unlawful and without precedent" in a scorching monologue.
Kicking things off, Tucker ripped into the subpoena, saying:
This show has obtained a subpoena from Merrick Garland's DOJ issued in the past week and what it demands is both unlawful and without precedent in American history. The subpoena claims to be investigating, "any claim that the vice president and/or president of the Senate had the authority to reject or choose not to count presidential electors."
Now keep in mind that any claim you make as an American citizen about electors, any claim you make about American politics, period, is protected explicitly under the First Amendment. That's our core freedom. It's why we live here. It's why we're proud to be Americans. It's why so many American servicemen died protecting our country. Those are the freedoms that they fought to preserve. That's why nobody prosecuted leading Democrats in 2016 when they sought to reject electors for Donald Trump. Right. It's why none of those people, including Kamala Harris, is now in jail.
But right now, according to the subpoena that we have obtained, Merrick Garland's DOJ is demanding all communication from the following people on this topic and let's be clear before we read their names, that it is not clear what the investigation is actually about and that's the most terrifying part.
That is shocking. So much for free speech now that Brandon is in charge.
Continuing, Tucker then pointed out that the jackboots never even provided the grounds on which they're demanding that info in what looks like an illegal power grab and attempted crackdown on the political opposition, using the case of one man targeted by the DOJ to point out just how absurd the whole thing is. In his words:
What is this? On what grounds are you demanding my private communications with people? They never say…
The DOJ is now going after former White House official Stephen Miller, a frequent guest on this show, with a subpoena. Why? Well, it could be because Stephen Miller went on this network and said, "If we win these cases in the courts, then we can direct the alternate state of electors are certified."
In other words, he didn't call for the insurrection, much less violence or a coup. He called for alternate electors to be seated if the court ordered them to be seated. In other words, he was following the constitutionally prescribed process post-election. He's doing what is supposed to do. He was following the rules, but under Joe Biden, that apparently is now a crime. By the way, every one of these people has to hire lawyers to defend him or herself and a lot of them at this point, after two years of harassment by Joe Biden, can't afford it.
Finally, Tucker ripped into the implications of the subpoenas and crackdown with a vengeance, saying:
So, what is this about?… the point of this is to suppress political dissent, to hobble an entire political party and to keep any of these people from ever participating in American politics again and by the way, the cost to each one of these individuals or to any person at whose house the FBI shows up is enormous. Ask anybody you saw the FBI showed up with guns at their home what that's like. By accusing these people of insurrection for asking questions about electors by comparing them to Confederate soldiers, Merrick Garland's DOJ plans to disenfranchise them if not jail them. Really?
So, prohibit people from participating in American politics in the name of democracy? Too ironic to be real? Oh, it's real. It just happened in New Mexico. A state judge in New Mexico just removed an elected county commissioner from office, overturning the will of the voters. Why? Because he had dared to exercise his constitutional rights by participating in the election justice protest on January 6. So, this is a full-blown political purge.
This is supposedly the land of the free. Under Biden, it seems much more like a land gripped by a tyrannical despot.
By: Gen Z Conservative, editor of GenZConservative.com. Follow me on Facebook and Subscribe to My Email List
This story syndicated with permission from Will, Author at Trending Politics
Notice: This article may contain commentary that reflects the author's opinion.
---


Calling All Americans! Patriot Fetch is Conservative Breaking News Headlines every day, all day. Go to PatriotFetch homepage for daily Conservative news or look below for the next hot story!