How are things going over at MSNBC, perhaps the wokest "news" network out there? Not too great, particularly since they're being forced to admit the truth about Trump as the country wakes up to the utter futility of the FBI's raid on his Mar-a-Lago residence.
Such is what we got to watch and laugh at during a recent segment of Reid's horrible show, "The Reid Out," during which she had to bend to reality when speaking with Trump's former fixer, Michael Cohen, about the situation.
And what is that sad (for her) reality? That try as the crazies might to make it sound like Trump is in serious trouble because the FBI rooted around his wife's underwear drawer, Trump just isn't in trouble. Furious as the windbreaker-clad Stasi agents might be, he's still Teflon Don. Or, as Reid put it in her obviously exasperated rant: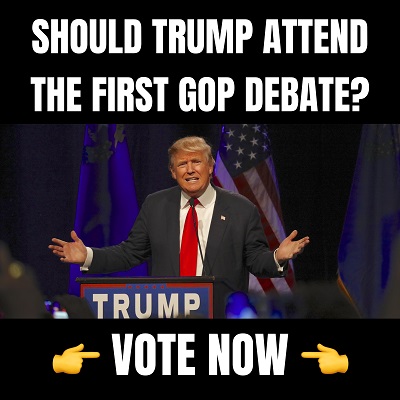 "Is he in trouble, though? Michael Cohen, the reason I wanted to talk to you today. Is he in trouble, really? Because this guy has been committing basically for his entire adult life. His dad didn't pay taxes, he doesn't pay taxes, he defrauds the insurance companies of New York, he defrauds the taxpayers of New York, defrauds the United States IRS. He literally appears to be a crime machine.
"No one will stop him. No one can stop him. He could literally at this point, I believe — I think he was right — he could shoot someone on Fifth Avenue in New York City, in the middle of the street, and no one would touch him. He's un-bloody-touchable."
If Trump's a crime machine, then what is the Biden family? A crime AI from the future?
In any case, not everyone on the show bowed to reason. Some were as delusional as ever, among them Michael Cohen. He went on a crazy rant claiming that Trump would use nuclear secrets to extort the US. In his words:
"So, this is all about power for Donald Trump. This is all about him still remaining relevant and exerting the power, whether it's going to be over the United States as extortion that, 'In the event you indict me or even members of my family,' though he doesn't particularly care much about them, 'if you indict me or try to incarcerate, I have nuclear secrets that I have instructed some of my followers to turn over to our adversaries.'
"That's what I believe. It's all about him maintaining power, but not — not just this country, over foreign countries as well. And the dangerous part that we're all doing right now is creating these hypotheticals, right? Is the nuclear secrets Israel and maybe he's giving them to Mohammed bin Salman, and that's why they gave Jared Kushner $2.5 billion? See, that's why we have the Presidential Records Act.
"That's why we have laws, so that we're not supposed to come up with these hypotheticals. We're supposed to know that these documents are in the possession of individuals who are supposed to have them, in secure locations, not somewhere in his office at Mar-a-Lardo where they have thousand members running around. You had Chinese individuals that were there in 2019, that weren't supposed to be there, with thumb drives. It's not supposed to be happening."
So now Trump is a crime machine, Dr. Evil, cartoon villain ready to sell us out to…someone if the Democrats press him yet further, yet he's also "un-bloody-touchable." Perhaps all that makes sense in the mind of a leftist, but it doesn't really seem to make sense to anyone reasonable.
By: Gen Z Conservative, editor of GenZConservative.com. Follow me on Facebook and Subscribe to My Email List
This story syndicated with permission from Will, Author at Trending Politics
Notice: This article may contain commentary that reflects the author's opinion.
---


Calling All Americans! Patriot Fetch is Conservative Breaking News Headlines every day, all day. Go to PatriotFetch homepage for daily Conservative news or look below for the next hot story!