Jim Jordan of Ohio is one of the more conservative members of the GOP's House of Representatives coalition, one who is at least willing to rhetorically attack the far left for all it does to attack the MAGA coalition.
Recently he did so in the form of a letter sent to FBI Director Christopher Wray. In the letter, he, relying on whistleblower accusations about what's going on at the agency, skewered it for its obvious political bias and for not following proper procedures in investigating those involved with January 6th.
Rep. Jordan began the letter by jumping right into what whistleblowers are alleging about the agency and describing what it is doing to crack down on MAGA Republicans in a biased way, saying: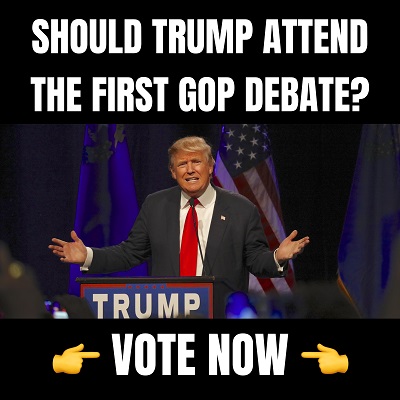 We continue to hear from brave whistleblowers about disturbing conduct at the Federal Bureau of Investigation, including politicization within the Washington Field Office (WFO). On July 27, 2022, we wrote to you about protected whistleblower disclosures that FBI officials—including an Assistant Special Agent in Charge from the WFO—were pressuring agents to reclassify cases as "domestic violent extremism" (DVEs) even if the cases do not meet the criteria for such a classification. Since then, new whistleblowers have come forward with concerning information about how the FBI is deliberately manipulating the way case files related to January 6 investigations are maintained in order to create a false and misleading narrative that domestic violent extremism is increasing around the country.
New whistleblower disclosures indicate that the WFO's handling of DVE investigations relating to January 6 "diverge[s]" from established practice in a way that overstates the national DVE threat. One whistleblower has described how cases are ordinarily characterized and labeled by the originating field office, with leads "cut" to other field offices for specific assistance in that geographic location. The whistleblower alleged "the FBI has not followed regular procedure" with respect to January 6 cases, which should all be officially led by the WFO and categorized as WFO cases…
And that wasn't all. After ripping the FBI yet more for how its field offices are handling the January 6th cases in a misleading way that conforms to their political biases, Rep. Jordan exposed how those biased investigations are coming at the expense of the FBI's more important work, particularly investigation regarding "child sexual abuse material."
Writing on that, Rep. Jordan said:
In other words, the FBI's case categorization creates the illusion that threats from DVE are present in jurisdictions across the nation, when in reality they all stem from the same related investigation concerning the actions at the Capitol on January 6. Such an artificial case categorization scheme allows FBI leadership to misleadingly point to "significant" increases in DVE threats nationwide. These allegations are consistent with disclosures we have received from other whistleblowers that high-ranking FBI officials—including a senior WFO official—are pressing front-line agents to categorize cases as DVE matters to fit a political narrative.
In addition, the whistleblower disclosed that the FBI is sacrificing its other important federal law-enforcement duties to pursue January 6 investigations. The whistleblower recalled, for example, being "told that child sexual abuse material investigations were no longer an FBI priority and should be referred to local law enforcement agencies." Such a posture is not only a dereliction of the FBI's mission to investigate violations of federal laws, but it is a grave disservice to the victims of child sexual abuse and other crimes that do not advance the FBI leadership's political agenda.
Yikes. Though perhaps it's not surprising coming from an agency that dropped the ball on Epstein and let him get away with his sickening crimes for years on end.
By: Gen Z Conservative
This story syndicated with permission from Will, Author at Trending Politics
Notice: This article may contain commentary that reflects the author's opinion.
---


Calling All Americans! Patriot Fetch is Conservative Breaking News Headlines every day, all day. Go to PatriotFetch homepage for daily Conservative news or look below for the next hot story!