Companies are doing everything they can to get their "green" electric products on the market as soon as possible. Are they doing this because people want it so much? No. They are doing it to push a progressive ideology, which is the worst reason ever. You will fail if you don't pay attention to the market and make products that people want. Remember when Obama was in office and there was a big "solar" boom? All those "green jobs" that everyone was supposed to be getting?
You 
probably 
don't 
remember 
because 
they 
all 
failed 
so 
fast. 
People 
in 
America 
aren't 
ready 
for 
big 
changes. 
Now, 
many 
people 
who 
live 
in 
big 
liberal 
cities 
probably 
love 
the 
idea 
of 
an 
electric 
car, 
if 
they 
even 
drive. 
Most 
people 
in 
these 
cities 
walk 
or 
take 
public 
transportation.
But 
EVs 
don't 
make 
much 
sense 
for 
people 
who 
live 
in 
the 
suburbs 
and 
drive 
long 
distances.
But 
no 
matter 
what, 
companies 
are 
going 
crazy 
making 
"green 
products," 
and 
it 
looks 
like 
karma
is 
having 
a 
great 
time 
with 
them 
along 
the 
way.
Dewalt broke out their new electric mower at equipment expo…. Hell of a sales pitch "electric is the future" 🤡 how about those emissions 🤦‍♂️ pic.twitter.com/oS4sXb411N

— AL Kid™🥋 (@Robertfritz33) October 25, 2022
During 
an 
equipment 
show, 
the 
popular 
tool 
company 
DeWalt 
saw 
their 
electric 
lawnmower 
prototype 
catch 
fire. 
Things 
got 
so 
bad 
that 
the 
fire 
department 
had 
to 
put 
out 
the 
fire. Seriously, these ion battery fires are not something you want to mess with. They are so risky.
If you use social media, you may have heard from Protool Reviews that a prototype DeWalt battery-powered zero-turn lawn mower caught fire on the first day of Equip Expo 2022 (formerly GIE). We don't know of any injuries, which is good. Even though it makes for interesting headlines and a lot of talks, I think there are some things to add.
First of all, this DeWalt Ascent battery-powered zero-turn lawn mower was a prototype, not a final model that will be sold. After the press conference where the mower was announced, we talked to the president of Stanley Black & Decker, Christine Potter. She told us that making this is even harder than making an electric car. You are adding spinning blades and making it much tougher for the environment it needs to thrive in.
You don't expect your prototypes to have problems this big, but you do expect to find places where they could be better. In the design process, this is why there is a step called "prototype."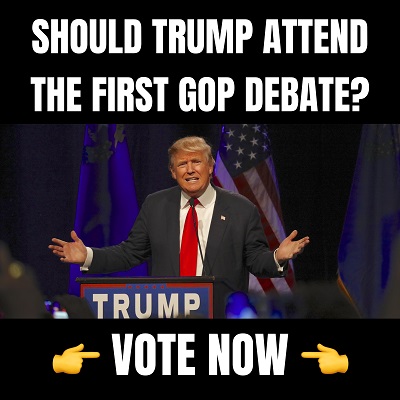 Having a failure this big happen in public is, of course, a nightmare for everyone involved. The design team has probably had a long night and will keep having long days as they try to figure out what went wrong. The marketing team and the executives will have a lot of meetings to figure out how to tell the public about it.
In the short term, the people who worked on the product will learn from the analysis, which will help them improve it. More than that, the industry as a whole will be waiting to hear what happened and will learn from it, making all battery-powered lawnmowers better and safer.
Keep in mind that the people who design and make products are real people. They want to make products that work well and are safe for people to use. In the case of DeWalt commercial lawnmowers, they are being made to be better than Hustler and Cub Cadet, which are also part of the Stanley Black & Decker group.
I get that people want to cover up for these fires by saying they don't happen very often. But maybe that's because there were so many batteries on the market. I have heard that there are a lot of problems with these battery fires, and I know that they are much more dangerous than other fires. For these fires to be dealt with safely, fire officials need to be trained in a certain way.
Check out the video below:
Featured Image: Screenshot from embedded YouTube video.
Notice: This article may contain commentary that reflects the author's opinion.
---


Calling All Americans! Patriot Fetch is Conservative Breaking News Headlines every day, all day. Go to PatriotFetch homepage for daily Conservative news or look below for the next hot story!