The Catholic Church gave President Biden one of its harshest rebukes yet for his "repugnant…apostasy on what abortion is." Archbishop Charles Caput, who is known for being honest about canon law and biblical teaching, criticized Biden in his most recent speech in Philadelphia in front of the Diocese of Arlington's Eucharistic Symposium.
"President Biden is not in communion with the Catholic faith. Any priest who provides him Communion is participating in his hypocrisy."

—Archbishop Emeritus Charles Chaput, OFM Cap. of Philadelphia in an address just now to a Eucharistic Symposium for the Diocese of Arlington. pic.twitter.com/dG7JgK5g5P

— Nate Tinner-Williams (@natemup) October 22, 2022
"President Biden is not in communion with the Catholic faith. Any priest who provides him Communion is participating in his hypocrisy."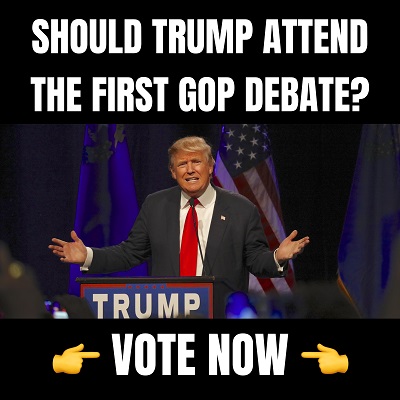 Caput said these things during a speech where he talked about much bigger issues than a crazy, old fool in the White House who supports killing babies. His speech was mostly about how Catholicism has had a hard time fitting into American culture over the last 200 years, especially in the last few decades.
"We succeeded. But in the process, we've been digested and bleached out by the culture, rather than leavening it in a fertile way with a distinctive Catholic witness," Caput stated.
Caput made it clear that Biden's views on abortion go against Catholic teachings and beliefs, and that this alone should keep him from receiving the Eucharist. He said this without apologizing or being vague.
"Mr. Biden's apostasy on the abortion issue is only the most repugnant example. He's not alone. But in a sane world, his unique public leadership would make — or should make — public consequences unavoidable," the archbishop said.
"When you freely break communion with the Church of Jesus Christ and her teachings, you can't pretend to be in communion when it's convenient. That's a form of lying," he added. "Mr. Biden is not in communion with the Catholic faith. And any priest who now provides Communion to the president participates in his hypocrisy."
The Catholic News Agency reminded people that the former vice president of the United States backs laws that are against Catholic beliefs.
Biden supports abortion, despite the Catholic Church's teaching that abortion is a grave evil and that human life is sacred from the moment of conception.
Last week, the president vowed again that he would codify Roe v. Wade into law should Democrats win the midterm elections in November. 
As previously reported by CNA, he made it clear he would sign the Women's Health Protection Act (WHPA), a radical piece of abortion legislation that would forbid any abortion restrictions before and after fetal viability.
Joe Biden is just the latest crazy Democrat to be called out for acting like he is a Christian when he is not. This year, Nancy Pelosi was told she couldn't receive Holy Communion in her San Francisco diocese for the same reason.
Salvatore Cordileone wrote in a strong statement that Pelosi would not be allowed to take part in any of the Church's most important ceremonies until she changed her mind about supporting abortion:
"A Catholic legislator who supports procured abortion, after knowing the teaching of the Church, commits a manifestly grave sin which is a cause of most serious scandal to others. Therefore, universal Church law provides that such persons 'are not to be admitted to Holy Communion," the statement read. "I am hereby notifying you that you are not to present yourself for Holy Communion and, should you do so, you are not to be admitted to Holy Communion, until such time as you publically repudiate your advocacy for the legitimacy of abortion and confess and receive absolution of this grave sin in the sacrament of Penance."
Notice: This article may contain commentary that reflects the author's opinion.
---


Calling All Americans! Patriot Fetch is Conservative Breaking News Headlines every day, all day. Go to PatriotFetch homepage for daily Conservative news or look below for the next hot story!