Former President Donald Trump absolutely unloaded on the FBI and Biden border disaster in series of posts on Truth Social recently. The main rant was a series of six brutal posts in which he demolished the FBI, calling it out for its connection to the DC Swamp Creatures and what he characterized as interference in the 2020 election. In those posts, he said:
Files CONCLUSIVELY reveal that the FBI totally discredited damming factual information from Hunter Biden's Laptop From Hell to top Twitter executives prior to the 2020 Presidential Election. "Do not use this," they said, "it is Russian Disinformation." Also spread the word to other Big Tech & Media Companies. It was not a request, but a demand. Whether they believed it or not, they had an excuse not to use it against Biden, who would have lost millions of votes and the RIGGED & STOLEN Election!
So, when looking at, & reviewing, my previous TRUTH about the U.S. government's (FBI) suppression of Hunter Biden's crazed and damming Laptop, which information, if allowed to be revealed, would have alone, without even counting the many other forms of cheating by the Democrats that took place, changed the Election Result by Millions and Millions of Votes in favor of the Republicans, and me – Why didn't the Unselect Committee report on the Rigged and Stolen Election, THE REASON FOR THE PROTEST?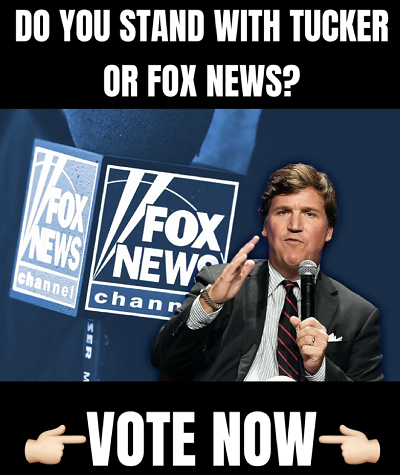 The so-called Deep State, often referred to by many other names, including "Cheaters, "Insurrectionists," "Communists," and yes, even our good old "RINOS," have been working on sinister and evil "plots" for a long time, even well before I came to office. They are long seated Swamp Creatures, and are bad news for the USA. Remember very early on when Obama, Biden, Holder, and Comey were SPYING ON MY CAMPAIGN? I wonder if their handpicked Special "Prosecutor," Jack Smith, knew what was going on?
I see where the Unselect Committee, using the Democrats favorite weapon, DISINFORMATION, is trying to make the case that I didn't really believe I won the Election. This is a total LIE. I never thought, for even a moment, that the Presidential Election of 2020 was not Rigged & Stolen, and my conviction became even stronger as time went by. Now, with all of the massive evidence that has come to light, including recently with the FBI suppression of Election changing information, I was 100% RIGHT!
I don't care whether they change The Electoral Count Act or not, probably better to leave it the way it is so that it can be adjusted in case of Fraud, but what I don't like are the lies and "disinformation" put out by the Democrats and RINOS. They said the Vice President has "absolutely no choice," it was carved in "steel," but if he has no choice, why are they changing the law saying he has no choice?
…Simply put, it is because the Vice President did have a choice, and looking back at it now, the 2020 Voting Fraud was far greater than anyone thought possible, with even our Government, through the FBI, changing the results of the Election by millions and millions of votes.
Relatedly, Trump ripped into the FBI for what he characterized as interference in the 2020 election, saying:
"The FBI and Twitter COLLUDED to elect Joe Biden." Jesse Watters. In other words, the 2020 Presidential Election was RIGGED & STOLEN. It all began a long time ago, they SPIED on my campaign, and tried to "RIGG" the 2016 Election, but failed. Remember, our government is doing this, not a person or party. What should be done about such a terrible thing, or should we let someone who was elected by cheating and fraud stay in office and continue to destroy our Country?
He also said, when attacking the FBI "Worse now than EVER in the history of our Country!" when reposting a recent post of his about the FBI destroying America from within. In that post, he said "Our Country is SICK inside, very much like a person dying of Cancer. The Crooked FBI, the so-called Department of "Justice," and "Intelligence," all parts of the Democrat Party and System, is the Cancer. These Weaponized Thugs and Tyrants must be dealt with, or our once great and beautiful Country will die!!!"
That wasn't all that the former president had to say during his furious Truth Social rant. He also blew up on the Biden border disaster, saying:
NO AMNESTY! Our border is open because Joe Biden has ordered it to be open and because Biden has broken the law and torn it into shreds. He has shredded our system, and he is destroying our Country. We need a total ban on Biden using taxpayer dollars to free illegal aliens — and criminal penalties for administrative noncompliance, which happens every single minute of every single day.
Notice: This article may contain commentary that reflects the author's opinion.
---


Calling All Americans! Patriot Fetch is Conservative Breaking News Headlines every day, all day. Go to PatriotFetch homepage for daily Conservative news or look below for the next hot story!