During a press conference on Thursday, White House Press Secretary Karine Jean-Pierre was humiliated by Fox News reporter Peter Doocy over the Brittney Grimes trade for the "Merchant of Death."
"Here were our choices: Our choices were Brittney or no one at all," Jean-Pierre claimed. "Bringing home one American or no American at all. And that's, that's —"
"They gave up a professional athlete," Doocy said. "We gave up a prolific arms dealer who was convicted of trying to kill Americans, who is called the 'Merchant of Death.'"
"The professional athlete is also an American citizen," Jean-Pierre said.
WATCH:
Peter Doocy grills Jean-Pierre on Brittney Griner swap:

"They gave up a professional athlete. We gave up a prolific arms dealer who was convicted of trying to kill Americans, who is called the 'Merchant of Death.'" pic.twitter.com/5KtTvPL1iV

— TheBlaze (@theblaze) December 8, 2022
Follow me on Twitter @CollinRugg!
In a Truth Social post on Thursday, former President Donald Trump unleashed on President Biden over the ridiculous trade.
"What kind of a deal is it to swap Brittney Griner, a basketball player who openly hates our Country, for the man known as "The Merchant of Death," who is one of the biggest arms dealers anywhere in the World, and responsible for tens of thousands of deaths and horrific injuries," Trump wrote. "Why wasn't former Marine Paul Whelan included in this totally one-sided transaction? He would have been let out for the asking. What a "stupid" and unpatriotic embarrassment for the USA!!!"
Shortly after the news was dropped that Griner was coming home, Whelan released a statement from Russian prison, stating that he is 'disappointed' how President Joe Biden chose to bring home WNBA player Brittney Griner over him.
"I am greatly disappointed that more has not been done to secure my release, especially as the four year anniversary of my arrest is coming up," Whelan said to CNN in a phone call from the a Russian penal colony. He is currently serving a 16-year sentence.
"I was arrested for a crime that never occurred," he said. "I don't understand why I'm still sitting here."
"My bags are packed. I'm ready to go home. I just need an airplane to come and get me," continued Whelan. "It's quite obvious that I'm being held hostage."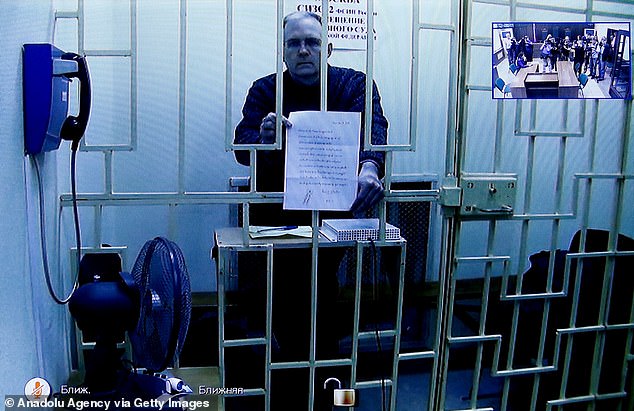 Follow me on Twitter @CollinRugg!
This story syndicated with permission from Collin Rugg, Author at Trending Politics
"*" indicates required fields