The Aaron Rodgers trade rumors continue to heat up, as Green Bay Packers CEO suggested the only reason Rodgers wouldn't be gone is "if things [didn't] work out the way we want." 
Mark Murphy, who has helmed the NFC North team since 2007 as president and CEO, made the definitive statement during an interview with WBAY. Asked if there was a scenario that sees Rodgers return to the yellow and green, he said: "Yeah, I mean unless, if things don't work out the way we want them, yeah, we would. He is obviously a great player."
The entire situation is embarrassing for the Packers and the NFL. If the Packers were saddled with a huge contract for an underperforming player, shipping him out would be a no-brainer since they have Jordan Love waiting patiently on the bench.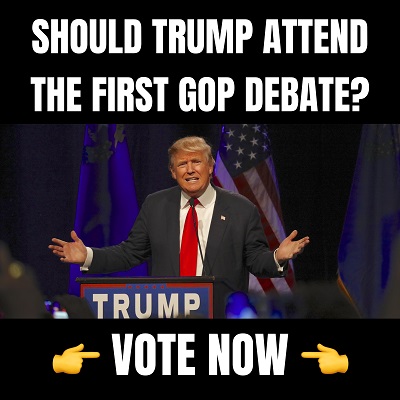 But Rodgers isn't underperforming; instead, he's the twice-reigning MVP of the league and earned his last one this past season without favorite target Devante Adams.
What's clear is that politics and lifestyle choices have made Rodgers persona non-grata. Where's Colin Kaepernick now? Wasn't he banned from the league for politics? This guy should be the first one in line defending Rodgers for his own viewpoints.
Things seemed to really sour when Rodgers declared he had been "immunized" in preparation for the 2021-22 NFL season. When he later announced he'd gotten sick and was prescribed non-narrative-conforming medication, the media really went ballistic. Since then, he has shown up to training camps sporting "Make Again" shirts and spoken candidly about his own personal discovery journeys, which includes consuming the hallucinogen ayahuasca.
With everything going on, people close to the matter are simply saying the team is "done with" the Super Bowl-winning quarterback.
"They are done with Rodgers," former Packers beat writer Bob McGinn said last month. "He's not coming back. I mean, they're disgusted with him, and they're done with him. And they're moving on."
Rodgers, for his part, hasn't refrained from speaking up and speaking out even as those on the left eye him while sharpening their knives. Speaking about cancel culture in a recent interview, for instance, Rodgers, a prominent critic of the Covid vaccination push, said:
"I did see there were some comments that I'm only playing for MVPs and stuff like that. Didn't maybe quite see the entire clips of the stuff that I said. I don't care about that stuff. That doesn't offend me.
"This culture, this woke culture wants to be offended by everything. You just go online and find something you don't agree with. 'I'm offended! How could you possibly say that?' I don't really care. I don't care who it's coming from or who said it. They're entitled to have an opinion.
"It might not be right. I don't think you have to get on the air and say, hey, you know, 'This is not true, let's just tone it back a little bit.' Most of the time you just gloss over it. Who cares? It doesn't really matter.
"Because it honestly doesn't matter. It doesn't affect my day-to-day …I don't agonize about, 'Oh, you know, Gronk said I'm worried about MVP.' I know Gronk. I love Gronk. He's a fun energy to be around. But what do they do? If you take the right sound byte from the right thing, and it's a station that may or may not in the past been brought to you by Pfizer, then they're going to make sure their villain gets cast in the correct light."
"And whether or not they're sponsored by Pfizer or Moderna or Johnson and Johnson, whatever it might be, when you go up against some of those powers that be, you put yourself in the crosshairs,. They're going to paint you in a certain way.
"And that's what the media did to me a couple of years ago. That's fine. That's their prerogative if that's what they want to do. But I think I responded pretty good in those times. I'm glad I went through that. And anything that comes after that, small potatoes, bro."
Notice: This article may contain commentary that reflects the author's opinion.
---


Calling All Americans! Patriot Fetch is Conservative Breaking News Headlines every day, all day. Go to PatriotFetch homepage for daily Conservative news or look below for the next hot story!