Makeup company Maybelline is the latest company to hop on the woke bandwagon and bring on transgender social media influencer Dylan Mulvaney as an advertising partner.  As a result, the company is now facing backlash from social media users calling for boycotts similar to the fallout with Bud Light and Nike.
Mulvaney recently posted a video of himself applying makeup with the hashtag #Maybellinepartner.  Conservative gender activist Oli London tweeted the video with the caption, "Maybe he's born with it, maybe it's Maybelline.  The new face of Maybelline, ladies!"
Maybe he's born with it, maybe it's Maybelline 💄

The new face of Maybelline, ladies! pic.twitter.com/rx0EdvOlP3

— Oli London (@OliLondonTV) April 24, 2023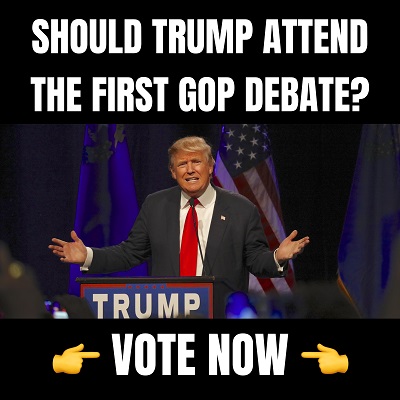 The video shown here is allegedly the 365th day of Mulvaney's identification as a "girl."  In the video's caption, Mulvaney said, "Getting glam for my Day 365 show with @maybelline #maybelline partner."
One account titled, "Lets just stop the BS!!" said, This is not how real women act! It's degrading to them. Mocks their intelligence. I've yet to meet a real woman who acts like a child while putting on makeup. This is disgraceful."
Another user added, "The craziest thing about all of this, we do not act like this when we put on our makeup, workout and honestly most of us don't have time for a six pack of bud light while taking a bubble bath, nor do we have princess bedrooms. We are usually taking care of children, our homes and working. This is not a representation of women at all. WTF"
Dr. Jordan Peterson called for a boycott of Maybelline and other companies that have extended brand sponsorships to Mulvaney.  Peterson tweeted, Obviously time to welcome @Maybelline to the boycott club along with @Disney @Nike @Budweiser."
Obviously time to welcome @Maybelline to the boycott club along with @Disney @Nike @Budweiser https://t.co/H4Li7m4N5r

— Dr Jordan B Peterson (@jordanbpeterson) April 24, 2023
What's amazing is that Maybelline went ahead with the deal even after other women's brands faced huge consumer backlash from bringing Mulvaney on board. Nike, for example, found furious women not just ditching its products but burning them after it made Mulvaney an advertising partner for its sports bras, as The American Tribune reported, saying:
Anheuser-Busch isn't the only woke company currently in hot water for partnering with Dylan Mulvaney in an ostensible attempt to sell more products. Just as furious as former Bud Light drinkers in red states are many women who wear Nike sports bras, as now that company is using Dylan Mulvaney to sell bras…

Infuriated about that new marketing scheme, several women have taken to TikTok to create, push, and participate in the "Burn Bra Challenge." In the TikTok videos, they destroy their Nike sports bras in protest of its hiring transgender activist Dylan Mulvaney.

For example, Breitbart reports that one TikTok poster who describes herself a sa "southern mama", "chatterbox.mama," posted a "Burn Bra Challenge" video on Tuesday in which she sets a Nike women's sports top on fire as she tells viewers that she is "sick and tired" of the company pushing women around.

In the video, she says "All you real women out there – we are in the fight of all fights. Since the 1960s, we have been fighting for the right to be women. Nike, you should be ashamed of yourself."

Continuing, she said, "You chose a little boy with no breasts and some junk in his pants to represent real women. Nike, I am done with you. I will never, ever buy a Nike product for as long as I live. And there are millions and millions and millions of women just like me."
Note:  Featured image is screenshot from embedded video.
Notice: This article may contain commentary that reflects the author's opinion.
---


Calling All Americans! Patriot Fetch is Conservative Breaking News Headlines every day, all day. Go to PatriotFetch homepage for daily Conservative news or look below for the next hot story!