A social media video has gone viral in which an elderly man walks off stage, refusing to participate in a dance with a drag queen while saying that he's a "man of God."
The video comes from the media company Participant. It was released in November of 2019. For the video, the show's producers paired three elderly men with three drag queens, telling neither group beforehand that they would be challenged to choreograph a dance routine to a Briney Spears pop song.
The clip quickly went viral on Twitter, having over 3 and a half million views as of the time this article was written. Watch it here: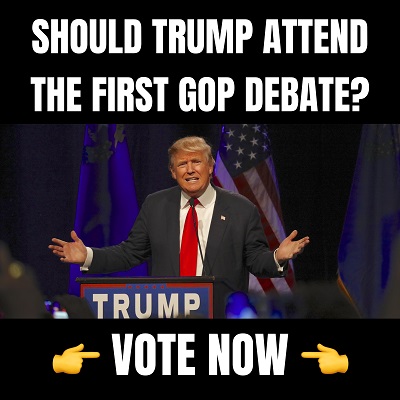 Grandpa walks off show once he finds out his dance partner is a transgender. pic.twitter.com/f2hkCKr3CC

— Censored Men (@CensoredMen) April 19, 2023
As you can see in the video, one of the drag queens walks up to one of the elderly men and says, "Why don't we just pair up." The elderly man involved, Isaac, said, "I'm not into touching, ok? No touching."
The drag queen then said, as they began practicing the dance routine, "Let's look at the gentlemen. Gentlemen, you guys can acknowledge us. Ooh, who is this?"
Isaac had had enough. Interrupting the thing and walking off of the stage, he said, "I'm sorry, I'm sorry, I can't do this. I'm a man of God, I can't do this."
Speaking about why he refused to participate in the dance event off-stage, he said, "You know I love those people, I pray for them, I would never do anything to hurt them or condemn them. But men are not supposed to dress like women. I'm not going to go along with that! It's time to stand up and be a man of God."
"Based Christian Grandpa," one user commented on the video.
Another commenter noted that, Biblically, the man is correct, saying, "He is absolutely correct, God states plainly in the Bible that men are not to dress in women's clothes. It has been awhile since I read the verse, but I believe God was just as strongly opposed to women dressing in men's clothes. God didn't stutter did He?"
That Bible verse is Deuteronomy 22:5. It states, "The woman shall not wear that which pertaineth unto a man, neither shall a man put on a woman's garment: for all that do so are abomination unto the LORD thy God."
Other Christians have stood up to the drag queen trend too. Franklin Graham, for instance, said, "Governor Ron DeSantis doesn't mess around. He's revoking the liquor license of a major Miami hotel because they hosted a drag queen show with children present, even after being warned. The Governor's office stated "Sexually explicit content is not appropriate to display to children and doing so violates Florida law. Governor DeSantis stands up for the innocence of children in the classroom and throughout Florida." It's so refreshing to see a leader who is willing to stand up for what is right! May God bless and help him as he leads this state."
Graham also hammered libraries for letting drag queen story happen on their premises but then keeping Christian author Kirk Cameron out, saying, "Drag queens were allowed to have "story hour" at these two public libraries, so Kirk Cameron decided he was going to go and tell a different story—a story with Biblical values. At first the libraries denied him bringing his faith-based book, but recently changed their mind. His new illustrated children's book "As You Grow" highlights the qualities of kindness, joy, patience, compassion, and other fruit of the Spirit—great, positive content for children to hear. I want to thank Kirk Cameron for taking a stand for the voice of Christians to be at the table in today's cancel culture where it seems "anything goes" until it comes to Jesus Christ."
Featured image credit: screengrab from the embedded video
Notice: This article may contain commentary that reflects the author's opinion.
---


Calling All Americans! Patriot Fetch is Conservative Breaking News Headlines every day, all day. Go to PatriotFetch homepage for daily Conservative news or look below for the next hot story!