HBO's "Real Time" host Bill Maher just unveiled a new "award show" on Friday, describing how he aims to help honor those that resist cancel culture and the woke mob.
Introducing the effort, he said that he and other A-listers in Hollywood were invited to the home of "a very prominent Hollywood producer" and that he was asked to moderate a discussion about cancel culture and how people can stand up to it.
And so, for the awards show, each recipient of the "Cojones Wards," was given a golden statue of dangling testicles, which Maher referred to as "solid brass balls."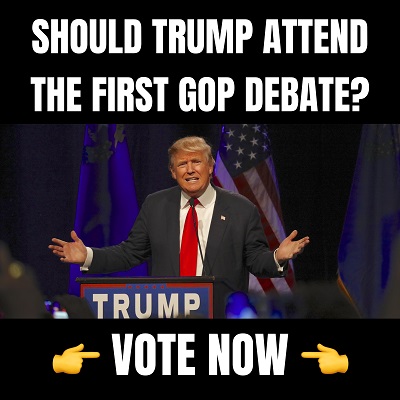 The first recipient of the award was Cornell University president Martha Pollack, who rejected Cornell students' demand for trigger warnings in their courses. Describing what she did, Maher said, "She didn't cave in or hire a new dean of sensitivity, she just said, 'No. College is for introducing you to new ideas, not for kissing your ass and making you feel wonderful and always right.'"
He next awarded a trophy to Trader Joe's which refused to do away with its food products' ethnically-themed names like "Trader José's," "Trader Ming's" and "Arabian Joe's" after a cancel culture petition called for their removal for being "racist."Maher, praising them and holding the golden trophy, said, "You see how easy it is? So, to the home of the 19-cent banana, here, have some nuts."
Next up was Netflix CEO Ted Sarandos. Maher praised him for refusing to bow to employee fury over Dave Chappelle's comedy special. Instead of backing down to the woke mob, he told those Netflix employees in it that if they don't support the content then they should just leave the company. Maher, praising him, said, "So for making the phrase 'don't let the door hit you in the ass' never sound better, this is for you Ted."
The final recipient of this year's Cohones Award was Ben Stiller, who earlier this year defended his 2008 film "Tropic Thunder. Describing what Stiller's refusal to back down showed, Maher said, "And the lesson is if you stand up to the mob for just a day or two, their shallow, impatient, immature smartphone-driven gerbil minds will forget about it and go on to the next nothingburger and you, you still will have your cojones."
Watch that here:
How do we all take a stand against cancel culture? Ladies and gentlemen, you know the #Emmys, you know the #Grammys, you know the #Tonys, so now say hello to the #Cojones! pic.twitter.com/t65xV5HUam

— Bill Maher (@billmaher) April 22, 2023
Though not a conservative by any means, Maher has used his show to stand up to some of the worst excesses of leftism. For example, during a recent segment, he torched the long-standing trend to produce so-called "trigger warnings," He blasted people who like the idea of "wearing a mask" for their minds, saying:
"You know what makes me uncomfortable? This bullsh*t: People who start every conversation with 'As a person who,' 'As a survivor of.' I'm triggered every time I see a trigger warning because I'm reminded of how weak my country has become. It's like wearing a mask on your mind."
He also noted that those trigger warnings don't work, saying, "A new study from Flinders University analyzed a dozen other studies on trigger warnings and they all came to the same conclusion. They don't work. Not only don't they protect your feelings, but if you actually have been traumatized by something they're warning you about. A trigger warning makes it worse. It's like if seatbelts were made out of broken glass."
Featured image credit: screengrab from the embedded video
Notice: This article may contain commentary that reflects the author's opinion.
---


Calling All Americans! Patriot Fetch is Conservative Breaking News Headlines every day, all day. Go to PatriotFetch homepage for daily Conservative news or look below for the next hot story!