Popular comedian and actor Rob Schneider delivered the mother of all zingers against transgender activist Dylan Mulvaney — a biological male suffering from gender dysphoria who claims to be a woman — referring to him as being guilty of "gender appropriation." I just love it when someone as brilliant as Schneider comes up with a way to take the principles and ideals of the left and twists it back against them. It creates some truly classic comedic entertainment.
Schneider, one of the few outspoken right-wingers in Hollywood these days, posted his rant against Mulvaney on the social media platform known as X, which used to be Twitter, but for some bizarre reason has been rebranded by owner Elon Musk.
"If you believe there is such a thing as 'cultural appropriation.' Then certainly this gentleman is guilty of 'gender appropriation," the Deuce Bigalow: Male Gigolo star stated on the platform.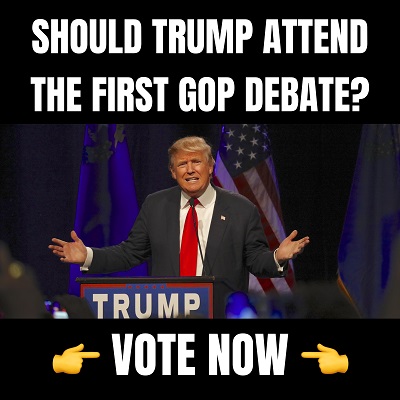 If you believe there is such a thing as 'cultural appropriation.'
Then certainly this gentleman is guilty of 'gender appropriation.' pic.twitter.com/I4FmVfCGvt

— Rob Schneider (@RobSchneider) September 2, 2023
As you might imagine, the controversial statements stirred up a bunch of other users on the platform, many who got a kick out of the comedian's zinger, while others…well, they weren't as amused.
"You sir, are NO gentleman!" stated one user, according to Breitbart.
"You dress up as a girl once in a movie and suddenly you're an expert, got it," stated another individual in an incredibly poor attempt to be clever and witty, proving they are neither.
"Hey Rob I saw you do your stand-up set a couple years back and you were a solid 5/10," posted someone else. I'm sure Schneider is absolutely devastated by this stranger's review of a show they more than likely did not attend in the first place. It boggles the mind how desperately the left tries to be funny and how incredibly they fail.
FUCK ROB SCHNEIDER
we always knew his dick was little but we let him grace everyone's TVs despite his piss poor acting because he seemed like the funny uncle who was progressive and cool and would let you try weed for the first time… but this shitty ass take… 🤮🤮 https://t.co/sKJ6FH9Jjz

— arielle 🌸 (@arielle_espana) September 5, 2023
Ewww, Rob …I hate that I now know you're truly a shitty human, and everything you've done in the past is now tainted …hope to never hear from you again 🙁 https://t.co/Qtm0xt9FpN

— Rick Zhampagne 🍁 🏳️‍🌈 (@RickZhampagne) September 5, 2023
"Dylan Mulvaney became an intense lightning rod for controversy earlier this year when Bud Light briefly partnered with him, leading to a massive backlash. In the months since the partnership, Bud Light's sales have cratered while Modelo has overtaken the brand as America's number one beer. Mulvaney recently addressed the backlash when receiving the award for breakout creator at the 2023 Streamy Awards last month," the report said.
"My life has been changed for the better but also there's been an extreme amount of transphobia and hate and I know that my community is feeling it and I know that even our allies are feeling it," Mulvaney went on to say. "I look around this room and I just see so many amazing allies that have platforms and I think allyship right now needs to look differently. You need to support trans people publicly and proudly."
"I love you so much, thank you, thank you, I'm gonna go have a beer and… I love ya!" he continued.
Mulvaney, a perpetual victim, slammed Bud Light for not coming out to defend him, saying their lack of support is helping to promote transphobia.
"I should've made this video months ago but I didn't," Mulvaney went on to say in June. "And I was scared, and I was scared of more backlash, and I felt personally guilty for what transpired, so I patiently waited for things to get better. But surprise, they didn't. And I was waiting for the brand to reach out to me, but they never did."
Cry me a river.
Notice: This article may contain commentary that reflects the author's opinion.
---


Calling All Americans! Patriot Fetch is Conservative Breaking News Headlines every day, all day. Go to PatriotFetch homepage for daily Conservative news or look below for the next hot story!