Russian President Vladimir Putin decided to weigh in on the numerous indictments facing former President Donald Trump by left-wingers who are desperate to remove him from the 2024 playing field and avoid a rematch with President Joe Biden during next year's general election. On Tuesday, Putin said the federal charges brought against Trump were politically motivated and revealed the "rottenness" within the political system of the United States.
I mean, he's not wrong. There is a whole lot of corruption within our government thanks to progressives infiltrating it and building a shadow government, the deep state, within major agencies like the Justice Department and FBI. They are now using their positions of power to weaponize federal law enforcement against the American people in an attempt to threaten and intimidate them into silence and just accept what they are trying to do to our country.
Trump is currently the front-runner in the Republican Party presidential primary race, enjoying a rather large lead above the other candidates who have tossed their hats in the ring, all the while facing four different indictments on various charges concerning his alleged mishandling of classified documents and what the left says were attempts to overturn the results of the 2020 presidential election.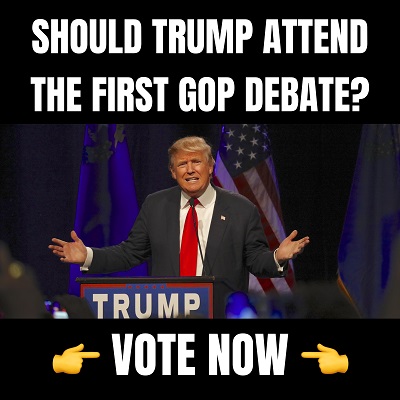 The former president has pleaded not guilty to all charges.
Putin then stated that what was going down with Trump here in America was good from his nation's point of view.
"It shows all the rottenness of the American political system, which cannot pretend to teach others about democracy," he went on to say during a forum in Russia's far eastern city of Vladivostok. Good work, libs. You're helping the very country you claim to hate with all of your virtue signaling about Ukraine. Excellent job. Really.
"Everything that's happening with Trump is politically motivated persecution of one's political rival, that's what it is. And it's being done before the eyes of the U.S. public and the whole world. They've simply exposed their internal problems," he continued, according to Newsmax.
"In this sense, if they are trying to fight us in some way, it's good, because it shows who is fighting us. It shows, as they said back in Soviet times, 'the bestial face of American imperialism, the bestial grin,'" the Russian president added.
The report then said:
As president, Trump was investigated for possible collusion with Russia but an investigation by special counsel Robert Mueller did not find sufficient evidence that Trump's campaign had coordinated with Moscow to influence the 2016 election in which he defeated Hillary Clinton.

Putin said the idea that Trump had special ties with Russia was "complete nonsense."

He also said significant changes in the U.S.-Russia relationship were unlikely regardless of who wins the 2024 U.S. election because the administration was "hammering into people's heads" that Russia was an existential adversary.
"No matter who is elected, the vector of anti-Russian U.S. policy is unlikely to be affected," he concluded.
The bottom line here is that the left is hellbent on destroying the former president they don't give two flips if they are also annihilating our nation's reputation on the geopolitical stage. When other country's clearly see that what's happening to Trump is politically motivated and is the result of deep seated corruption in our system, it weakens our witness and testimony concerning the merits of our governmental framework. How can we be a beacon of hope and freedom all over the world if we can't even keep it afloat at home?
Notice: This article may contain commentary that reflects the author's opinion.
---


Calling All Americans! Patriot Fetch is Conservative Breaking News Headlines every day, all day. Go to PatriotFetch homepage for daily Conservative news or look below for the next hot story!