Sen. Ted Cruz, a Texas Republican, issued a dire warning on Monday, the 22nd anniversary of the September 11, 2001 terrorist attacks, that every single American needs to hear, especially President Joe Biden and all of his left-wing minions in his administration. In a brand new episode of his popular podcast, "Verdict with Ted Cruz," the senator remarked that the next 9/11 mastermind will gain access to the United States by traveling through the southern border we share with Mexico, due to the fact it's currently wide open with millions of individuals having come across since Biden took over the Oval Office in 2021.
"We have a vulnerability on our southern border, every month people are coming across who are on the terror watch list. The numbers dwarf the number of known terrorists who would come in prior to Joe Biden," Cruz stated during the program.
"Joe Biden's open borders are many things," Cruz continued, providing a list of how they're a boon for Mexican cartels to cross into the U.S. with illegal drugs. "But it's also an invitation to terrorists."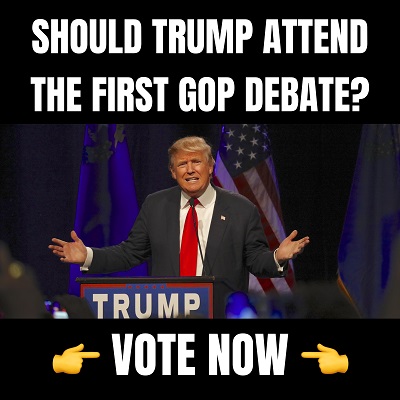 "If you're the next planner of 9/11, it's obvious where you go. You go to Mexico and you come right across and Joe Biden and the idiots in his administration will fly you to wherever you want to go in this country and you can carry out your terror attack," Cruz added, according to a report from Newsmax.
Former President Donald Trump honored the anniversary of the deadly attack that left 3,000 Americans dead by stating the horrible event would forever be "seared into our minds" before adding that we will "never forget." He's right about that. I still remember where I was when the news broke about the attack on the first tower. I was in high school at the time, in English class. I then had German class, where we witnessed the plane hit the second tower.
"And sadly, every day that we have an open border under Joe Biden, the Democrats, the odds of another major attack in this country, major terror attack, go up systematically," Cruz went on to say during the program. "They are exposing us. They are exposing vulnerabilities whether it is someone trying to hijack an airplane or whether it is a suicide bomber in a mall or an amusement park or a concert or what have you. We are vulnerable to global terrorism because this administration has thrown open the border and will not protect us."
The border crisis is a huge national security issue. We have a full-on invasion of our country, meanwhile, the president does nothing to bring it to an end. And that is likely on purpose. There's a lot for Biden to gain by just allowing illegal immigrants to come into the country. Like puffing up Democratic Party voter rolls.
Just think about it.
First, you allow them to come into the country unhindered, so they are already grateful to you, right? Then, you hook them on welfare, free healthcare, and free housing. Now they are loyal to you. Instill in them fear of being deported by "racist" conservatives who also want to strip away their goodies, and you instantly have Democratic voters for life.
And this is why it's critical Biden does not get reelected next year. The border crisis will not end otherwise, and Cruz's prediction will most certainly come true.
Notice: This article may contain commentary that reflects the author's opinion.
---


Calling All Americans! Patriot Fetch is Conservative Breaking News Headlines every day, all day. Go to PatriotFetch homepage for daily Conservative news or look below for the next hot story!