He might have brought us Amazon, but he also owns the Washington Post and became one of the most annoying billionaires on the planet. This is likely the reason why almost 100,000 people have signed petitions requesting that Jeff Bezos NOT be allowed to return to Earth after he takes a trip to space. Both petitions were found on Change.org.
By the time some people read this, it might be well over 100,000 at that point. The petitions can be found here and here and everyone is welcome to sign.
However, one should know that these petitions are not very likely to happen, but it's still fun to send Jeff Bezos the message on how thousands of people feel about him on any given day.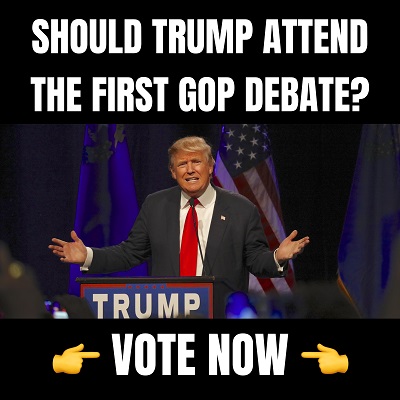 One petition, found here, has a very comical twist to it. It states:
Jeff Bezos is actually Lex Luthor, disguised as the supposed owner of a super successful online retail store. However, he's actually an evil overlord hellbent on global domination. We've known this for years. Jeff has worked with the Epsteins and the Knights Templar, as well as the Free Masons to gain control over the whole world. He's also in bed with the flat earth deniers; it's the only way they'll allow him to leave the atmosphere. Meanwhile our government stands by and lets it happen.
Clearly this petition is a joke, but it has caught wind on social media and gained over 21,000 signatures at the time of publication.
A second petition to keep Jeff Bezos in space and away from Earth gained even more notoriety and landed 78,000+ signatures at the time of publication.
This petition was titled "Do not allow Jeff Bezos to return to Earth" and had a much simpler description that said: "Billionaire's should not exist…on earth, or in space, but should they decide the latter they should stay there."
Of course, billionaires often exist because they came up with an idea such as Amazon, or they own a news publication that most of our readers wouldn't let the dog urinate on (Washington Post) and it's part of how the free market works.
Regardless of Bezos' success, that doesn't negate the fact that many people simply don't like him as a person
Is Jeff Bezos really going to space? That answer is yes. The billionaire planned a small space trip with Blue Origin and his brother will be there too. Jeff Bezos is also allowing others to take a trip to space with them, but the price appears to be at least $2.8 million – so basically none of us can afford that even if we worked for $15 an hour for Amazon.
CNBC reported back in June:
Bezos – the richest person in the world – will participate in the first passenger flight his space company, Blue Origin, is making, he announced Monday. The voyage will take place on July 20, the anniversary of the Apollo 11 moon landing.

"I want to go on this flight because it's the thing I've wanted to do all my life," Bezos said in a video posted on social media. His brother, Mark Bezos, will also be on board, according to the video.
A price tag out of this world

The third seat on the July 20 Blue Origin flight will go to whoever wins an ongoing auction for the ticket.

The current high bid for a ticket on the flight with Bezos is up to $2.8 million, according to Blue Origin's website. Online bidding for the seat will continue until June 10, and a live auction will be held on June 12.

Blue Origin hasn't said what tickets on their spaceflights will cost in the future, but it likely won't be as high as the auction bids.
It almost sounds like Jeff Bezos wants to fly to space and have you pay for it. One ironic moment in politics is that Sen. Elizabeth Warren called this out just like we did. It's rare that we ever agree with anything coming from Liz Warren after her failed DNA test proved how bad she crafts a story, but it was laughable to see that even a Democrat would rip on Bezos.
You know it's bad if a Democrat shreds you and some of us patriots actually agree. Now don't forget, that does NOT mean we actually like Elizabeth Warren. The dog would bark at her if she came within ten feet of us, and you know dogs are the best judge of character!
Why does it cost $2.8 million to put one extra person on a spaceship?
Surely, Jeff Bezos could afford to bring a lucky guest himself, as that would be just a tiny portion of his billions.
Perhaps this is why people want Jeff Bezos to stay in space.
Meanwhile, we'll be here on Earth petting our dogs and enjoying the summer laughing at him.
Image: YouTube
Notice: This article may contain commentary that reflects the author's opinion.
---


Calling All Americans! Patriot Fetch is Conservative Breaking News Headlines every day, all day. Go to PatriotFetch homepage for daily Conservative news or look below for the next hot story!